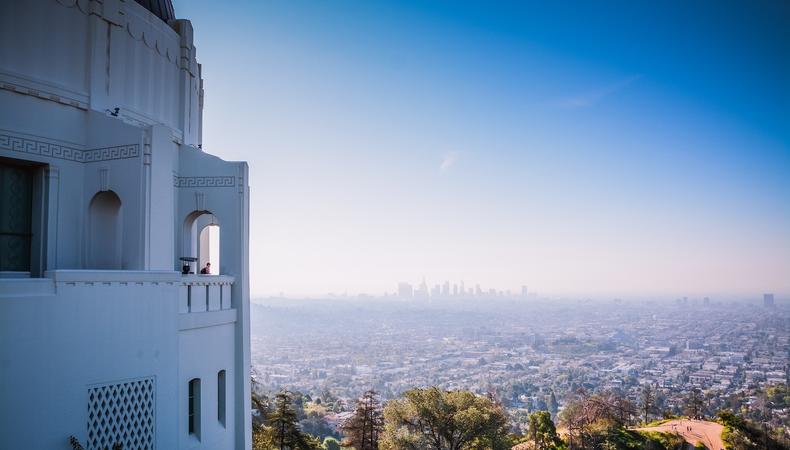 If you're like many Angelenos, whatever money isn't spent feeding back into your career is spent on making the most of summer—or what's left of it. That's why this week's slate is made up of mostly free events, with one affordable $20 exception. With these activities, you don't need to spend a ton to gain a lot of techniques and inspiration to keep up your hustle.
Attend two killer workshops back to back.
Why spend Sunday lounging around when you could be learning a one-two punch of invaluable acting skills? Head over to North Hollywood for a workshop double-header taught by the Carolyne Barry Acting Academy on Aug. 26. First up is the Commercial Auditioning Seminar, designed to prepare you with advice and techniques to nail that next ad. Then, stick around for on-the-spot coaching during the Acting Success Seminar. Please note that seating is on a first-come basis. Two great reasons to rethink your Sunday Funday! (Free)
Meet fellow L.A. entertainment professionals.
When it comes to meeting new people who could potentially have the power to influence your career, networking really has no equal. Get a jumpstart on your new contacts list at the Hollywood Film and TV Mixer on Aug. 23. Open to everyone behind and in front of the camera, you never know who you'll meet at the bar or on the dance floor. Bonus: It's also the premiere of "Anabolic Life," a film about a man "thrust into the world of steroids, crime, and deception," starring Daniel and Sarah Baldwin. (Free)
Check out six new shorts from promising filmmakers.
You've probably entertained the idea of creating your own short film or web series a time or two, right? Being an actor doesn't mean limiting yourself to just the performative craft. Get inspired to take on the film project of your wildest dreams as SAG Foundation presents its Short Film Showcase Aug. 29. On the bill are six short films, followed by a Q&A panel with each film's directors, actors, and producers. Embrace this chance to see what's new and happening in Hollywood, then go out and do it yourself! (Free for SAG-AFTRA members)
Learn how to enhance your firearms believability on screen.
Reportedly, over 60 percent of film and TV productions involve firearms. If you've never picked up a gun, it might make that next audition for a cop drama or true-crime mystery a little dicey. Learn the basics from certified pistol instructors, U.S.M.C. sharpshooters and more during the Believability on the Screen/Basic Firearms Training for Film and Television workshop on Aug. 26. A small group setting ensures not only your safety but one-on-one tutoring on how to look like a pro on set. ($20)
Check out Backstage's Los Angeles audition listings!