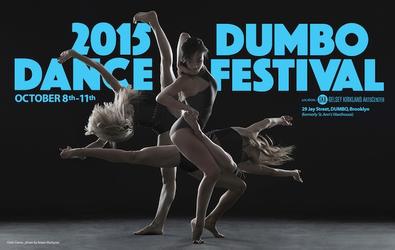 Looking to see some great dance performances? Brooklyn and White Wave will be hosting the 2015 Dumbo Dance Festival, a four-day celebration of movement featuring 75 contemporary dance troupes and 325 dancers from the U.S., Canada, Italy, Korea, and Hungary.
"Committed to the future expressions of dance, White Wave scours the world seeking the most risk-taking emerging and established dance makers of our time and brings them to Brooklyn for one weekend," according to the nonprofit's website.
Admission is free but a $15 donation is suggested for the fest that includes world premieres from the Young Soon Kim Dance Company, the János Feledi/Feledi Project, Aaron Atkins/Ballet Inc., Luda Lee/Black Toe Contemporary Ballet, and others.
The festivities, which will include hip-hop and modern classes for the whole family, kick off Oct. 8 and run through Sunday, Oct. 11.
Click here for more information including where to buy opening night gala tickets!


Inspired by this post? Check out our dance audition listings!