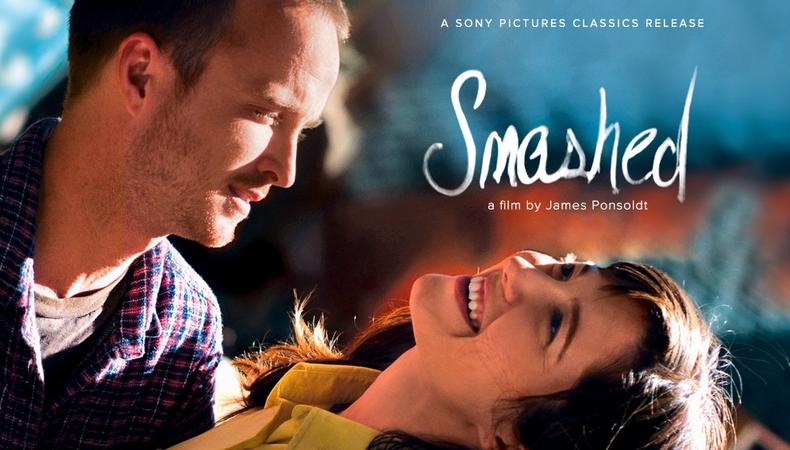 Backstage presents An Evening With…
Sony Classics' "Smashed"
Followed by a Q&A with actor Mary Elizabeth Winstead and TBA cast members
When: Thurs., Nov. 8 at 7:30pm
Where: Harmony Gold Theater, 7655 W. Sunset Blvd., Los Angeles
Free underground parking available
To attend, you must RSVP to [email protected] with "Smashed" in the subject header. Please indicate if you intend on bringing a guest. You will not receive a response but your name will be placed on a list at the door.
Seating is limited and on a first-come, first-served basis. Please arrive at least 30 minutes early. Screenings are overbooked to compensate for no-shows. RSVPs do not guarantee seating, and no one will be admitted once the film has started. This invitation is for you and one guest.
"Smashed"
Directed by James Ponsoldt
Starring Mary Elizabeth Winstead, Aaron Paul, Octavia Spencer, Nick Offerman, Megan Mullally, and Mary Kay Place
Kate (Mary Elizabeth Winstead) and Charlie (Aaron Paul) are a young married couple whose bond is built on a mutual love of music, laughter and drinking...especially the drinking. When Kate's drinking leads her to dangerous places and her job as a school teacher is put into jeopardy, she decides to join AA and get sober. With the help of her friend and sponsor Jenny, and the vice principal at her school, the awkward, but well intentioned, Mr. Davies, Kate takes steps toward improving her health and life. Sobriety isn't as easy as Kate had anticipated. Her new lifestyle brings to the surface a troubling relationship with her mother, facing the lies she's told her employer and calls into question whether or not her relationship with Charlie is built on love or is just boozy diversion from adulthood. To see the theatrical trailer, please visit www.smashedfilm.com.