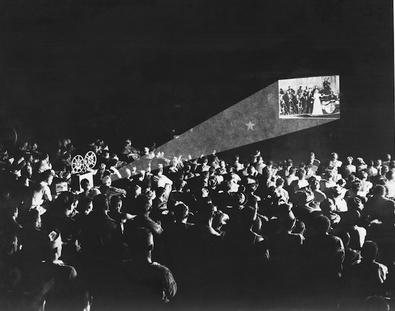 We love Netflix as much as the next person, but for actors (and movie lovers) nothing beats the big screen. Catching the latest buzz-worthy films while they're still in theaters can add up fast—especially for those of us on a budget—so here are six great ways to see the latest hit movies (and even some pre-releases) without spending a penny. Unless, of course, you want popcorn.
Gofobo
This awesome website lists hundreds of free advance screenings, sweepstakes, and events each day, all searchable by area code and sponsored by film studios and marketing teams. Sign up to receive screening offers and promotional codes directly to your inbox, and use the site to redeem your free tickets. Users can also browse through the latest Gofobo movies and find event and contest listings for venues across the country.
Cinemit
Join this free nationwide community of movie lovers and enjoy numerous perks including exclusive Cinemit event listings, film-related contests, and the Screening Exchange Forums, where users share links for gratis movie tickets in dozens of cities. Cinemit also hosts tons of great member content and reviews, connects users through direct messaging and discussion boards, and lists upcoming movies along with trailers, summaries, and (most importantly) where you can see them for free.
Advance Screenings
A handy source of—you guessed it—advance film screenings, this website allows users to search by location or movie title and posts studio screenings, radio sweepstakes, and more being held at venues across the country. Click through to sign up for upcoming events and contests through outside ticket vendors, and be sure to bookmark the page—and check back often—to catch hot tickets before they're all given out.
Volunteer at a Film Festival
With hundreds of film festivals being held across the U.S. and abroad each year, there are countless opportunities to get in on the ground floor with the next hot indie film or filmmaker. Festivals small and large rely on a strong volunteer staff for everything from taking tickets to running opening night galas—Sundance volunteers number 1,800 each year!—and offer major perks like free admission to festival screenings and events. Check festival websites for how to apply and get ready to make new friends and see some great films for free.
SAG Foundation Screening Series
One of the many great programs offered through the SAG Foundation, SAG-AFTRA and AEA members can enjoy free film screenings and panel discussions year-round through one of the Foundation's screening series. Members can sign up for email notifications about upcoming happenings and RSVP for a chance to see great (free) films alongside other industry professionals, often followed by pertinent live discussions or career retrospective Q&As with the film's director and/or lead actors.
MoviePass
Though it's not free per se, Movie Pass is still a pretty great deal for any avid filmgoer. Sign up for $30 a month and see a new (2D) movie every 24 hours at almost any major theater—that's one free ticket, per day, for the entire month. Users receive their MoviePass card in the mail, download an app listing movies and showtimes, and use their card to pick up a free ticket at the box office. With movie prices reaching nearly $15 a pop, it doesn't take much to make this program worth it; if you're still not convinced, the site offers a free two-week trial to new users.
Inspired by this post? Check out our film audition listings!