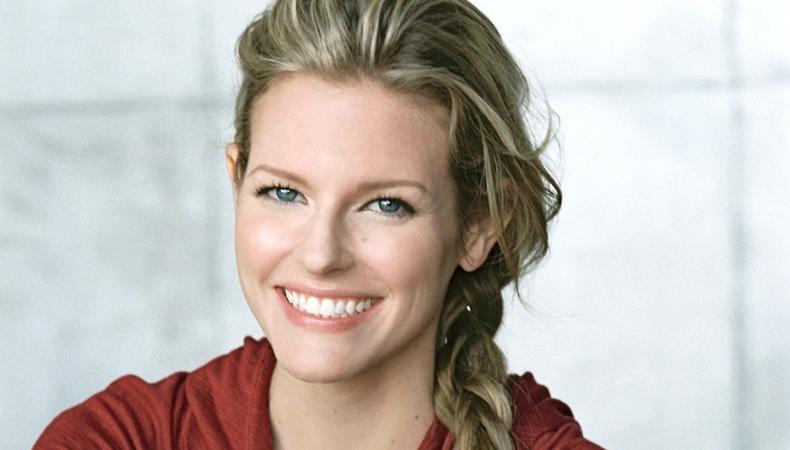 Give her a Shakespearean monologue or let her do improv, Chelsey Crisp seems to dive right in when a new opportunity arises. She got her start on shows like "New Girl" and "The Joe Schmo Show," but her career really kicked off when she landed the role of Honey Ellis on the ABC comedy, "Fresh Off the Boat." Crisp chatted with Backstage about her latest role, her outlandish résumé skills, and her favorite acting technique.
How has your latest role in "Fresh Off the Boat" allowed you to grow as an actor?
It means ever-evolving character work. You are introduced to new information week to week. On a series, you might make all these decisions upfront, but they'll shift and change as the story keeps going; with a play, you don't get to do that, and with a feature you're in and out within a few months. So, [television is] a very different way to grow with the character. I think the work is the same in comedy or drama—it's just the way you communicate that change.
READ: Randall Park Finds the Funny in 'Fresh Off the Boat'
Have you ever used Backstage in the past?
Yes, I definitely did! I read it all the time. I didn't know anyone in the industry, [but] I knew this was what I wanted to do. I went to a conservatory, but there's still a great deal to learn when you leave with a degree. Backstage was a huge part of me learning about the business.
How do you typically prepare for an audition?
The last person I studied audition techniques with was Margie Haber. Her approach is very time-effective. Quite frequently, you get the pages the night before and it might be 11 pages. Her technique is a lot of the stuff that we, as actors, love. It's a lot of the character work, the backstory, text analysis, but doing it in a compact way so you're ready to go the next morning—or that night.
What advice would you give to your younger self?
I love acting. I will always love acting more than anything. But I was so focused on acting techniques and learning how to improve myself as a [performer], that I missed the piece of learning about the business. I didn't know the difference between a studio and a network; that information is really important because that informs the tone of the material. I wish that I understood that a little sooner—a lot sooner—in my career.
What special skills have you listed on your résumé?
For a period of time, I was doing a fair amount of work with exotic animals—orangutans and capuchin monkeys and different kinds of snakes. I worked with "Fear Factor" so we had all kinds of [animals]. It's a good conversation starter. That part of your résumé is more about getting a feel for your personality.
What is your most outlandish audition story?
Oh my gosh. One of the scariest things that happens at auditions—and it used to happen to me a lot—is walking into a room that is filled with celebrities when you are not one. It was very exciting on one hand and also terrifying knowing that I was going in [for] the same roles.
What movie should every actor see?
[It's] called "The TV Set," and it's directed by one of the executive producers from "Fresh Off the Boat," Jake Kasdan. It's about pilot season from the perspective of the show creator. I feel like every actor needs to see this, because it's all the stuff of pilot season that we don't know and we don't think about. It's not only hilarious and entertaining, but it's actually quite educational. It's rooted in truth.
Any other tips for striving actors?
My piece of advice is to find your tribe. Find a group of fellow artists who are like-minded and supportive. It's not a fun industry to do alone. I'm very blessed in that respect. I have a group of friends from college and I also have my comedy troupe. And it's just an incredibly supportive network. I can't imagine what it all would have been like without them.
Inspired Check out our ABC casting calls! And for more advice, check out the Backstage YouTube channel!