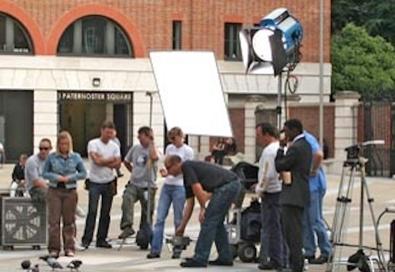 Repeat nominees are the rule of thumb at the Screen Actors Guild Awards, where the eligibility period is the calendar year—rather than the TV season, as is the case with the Emmys. So, new shows are traditionally given short shrift, as they've had only a few months of airtime, compared with the whole 12 of the returning series. But this year may be different, considering breakout shows such as "Modern Family," "The Good Wife," and "Nurse Jackie" have emerged as contenders.
"This has been an awfully good fall," says USA Today's TV critic Robert Bianco. "And I hope the trend would be that some of the new
work from the summer and fall will be recognized this year." In addition to Bianco, Back Stage spoke with TV scribes Michael Ausiello of Entertainment Weekly; Chris Beachum, contributor to TheEnvelope.com; and Barry Garron of The Hollywood Reporter to get their picks.
Male Actor in a Comedy Series
Steve Carell of "The Office" and Alec Baldwin of "30 Rock" are perennial nominees who will probably return to the ranks. "Jim Parsons of 'The Big Bang Theory' has certainly blazed forward and gotten a lot of attention," says Beachum. "I think he'll get a first-time nomination." Bianco also likes Ed O'Neill of "Modern Family" ("So different from what he was doing on 'Married With Children' "), Neil Flynn on "The Middle," and Larry David of "Curb Your Enthusiasm." Garron cites Jesse Tyler Ferguson, the gay son on "Modern Family": "He's the best of equals on that show. They're all very strong, but if I have to single out one actor who owns his part, it would be him."
Ausiello roots for Neil Patrick Harris of "How I Met Your Mother" and Zachary Levi of "Chuck" but believes the latter will be bypassed in favor of a more traditional choice such as David Duchovny for "Californication" or previous winner Tony Shalhoub for "Monk."
Female Actor in a Comedy Series
"This is a category with a lot of turnover," says Beachum.
"Christine Applegate's show, 'Samantha Who?,' was canceled. No one's really watching 'Ugly Betty' anymore. Tina Fey and Mary-Louise Parker will get back in, and Toni Collette of 'United States of Tara,' who won the Emmy, will get nominated. Edie Falco is great in 'Nurse Jackie.' The fifth slot is kind of hard. Julia Louis-Dreyfus has won several SAG awards, and she wasn't nominated last year, so I think maybe she'll get back in for 'The New Adventures of Old Christine.' "
Bianco agrees Falco, winner of three SAG Awards for "The
Sopranos," will be returning to the awards fold. "She has a lot of respect within the acting community, all of it incredibly well-earned," Bianco says. "She's giving one of the great TV performances." Other stars in new shows Bianco is rooting for include Patricia Heaton for "The Middle" and Courteney Cox in "Cougar Town." Garron goes for Julie Bowen of "Modern Family." "She ends up reacting to a lot of characters, so she may not be the obvious choice, but she provides the glue that holds a lot of episodes together," he says.
In addition to Fey of "30 Rock" and America Ferrera of "Ugly Betty," Ausiello
prefers Amy Poehler for "Parks and Recreation," Jane Lynch of "Glee," and Sofia Vergara of "Modern Family."
Ensemble in a Comedy Series
All five nominees from last year are eligible, but most of our critics foresee a reshuffling of the deck. Beachum, Garron, and Ausiello are certain that perennial nominees "30 Rock" and "The Office" will be back. "On '30 Rock,' they find new ways to interact and find new chemistry, so they have to be at the head of list," Garron says. " 'Desperate Housewives' is kind of on its last legs for awards, so I don't think it will make the list," Beachum says.
Thanks to its "Seinfeld" cast-reunion story line, "Curb Your Enthusiasm" is a strong possibility, particularly because the SAG-winning "Seinfeld"-ers would be included in the nomination. "The Big Bang Theory" is generating a lot of buzz, not only for Parsons but also for the rest of the geeky cast.
This is the third season for "Big Bang." Ausiello, Bianco, and Garron hope freshman series "Modern Family" will make the cut. "It's an incredibly strong ensemble. You look at all the characters and the actors and hope some for recognition coming to them for it," Bianco says. Ausiello agrees: "The one shakeup will be the addition of 'Modern Family.' It's too funny, too critically acclaimed to get ignored."
Bianco also cites "Nurse Jackie" and "Glee," as well as returning series "The New Adventures of Old Christine." "Glee" has elements of comedy and drama. "That may doom them," says Garron. "But the cast really works well together, and it's not because they get the strongest scripts. It's the force of their personalities." Ausiello sees "Glee" and "Weeds" edging out his personal picks "How I Met Your Mother" and "Big Bang Theory."
Male Actor in a Drama Series
Beachum points out that previous nominees James Spader and William Shatner are no longer eligible since "Boston Legal" finished its run. Two-time Emmy winner Bryan Cranston of "Breaking Bad," who has never received a SAG nod, is a likely candidate to take one of those slots. Beachum and Bianco propose Simon Baker of "The Mentalist" as taking the second position. "He gives an old-fashioned star turn," says Bianco. Previous SAG nominees Hugh Laurie of "House," Michael C. Hall of "Dexter," and John Hamm of "Mad Men" will probably make the cut again.
Among less-likely candidates, Garron chooses Kyle Chandler of "Friday Night Lights," Ted Danson of "Damages," and Joshua Jackson of "Fringe." Ausiello likes Chandler and Denis Leary of "Rescue Me," but he thinks Chandler will be overlooked again. "It's appalling the incredible actors on that show who are ignored," he says.
Female Actor in a Drama Series
Beachum notes that Emmy winner Glenn Close was not eligible last year because her series "Damages" did not run during the 2008 calendar year. She's a SAG favorite, having been nominated three times and winning previously for "The Lion in Winter" (2005). Beachum and Ausiello also like January Jones. "She's had a strong year on 'Mad Men,' " says Beachum. "I think she and Glenn Close will knock out Mariska Hargitay from 'Law & Order: Special Victims Unit' and Holly Hunter from 'Amazing Grace,' with last year's Sally Field of 'Brothers & Sisters,' Elisabeth Moss of 'Mad Men,' and Kyra Sedgwick of 'The Closer' coming back." Anna Paquin of HBO's "True Blood" makes the list for Garron and Ausiello.
Julianna Margulies of "The Good Wife" is a favorite of Bianco's and Garron's. Bianco particularly admires Field's performance. "As corny as 'Brothers & Sisters' often is, I think she deserves the kudos she gets for holding you in stories that are often outlandish," he says. "She remains true to the material, which is not easy with that show. Kyra Sedgwick is another example of a terrific actress taking only okay material and lifting it into something special."
Ausiello is also pulling for Connie Britton of "Friday Night Lights," Chloe Sevigny of "Big Love," and Katey Sagal of "Sons of Anarchy." But he's not holding out much hope for these underdogs.
Ensemble in a Drama Series
"Lost" is back. The long-running ABC sci-fi thriller had an exciting year, and Bianco and Beachum think it will take the place of "Boston Legal" among the drama ensemble candidates. Ausiello, Beachum, and Garron also give "Breaking Bad" a shot at breaking through for a first-time nod, as well as HBO's "True Blood." Previous winner "Mad Men" and "Damages" will definitely have a place at the table. "Fringe" and "Grey's Anatomy" also are mentioned as favorites.
Garron has hopes for perpetual dark-horse candidate "Friday Night Lights," which has received critical plaudits during its four seasons but nary a SAG nomination. "If you did a case study of how to bury a good drama, you would start with 'Friday Night Lights,' " he says, laughing. He also says "The Good Wife" has a strong ensemble even though the show is built around Margulies. Ausiello wants "Big Love" to have a big shot.
Male Actor in a TV-Movie or Mini-Series
Once again HBO films will dominate. Brendan Gleeson's Winston Churchill in "Into the Storm" and Kevin Bacon in "Taking Chance" appear to be locks. Another possibility is newly elected SAG president Ken Howard of "Grey Gardens." Though he won an Emmy as a supporting actor, the SAGs combine lead and supporting categories. Ian McKellen and Kevin Kline in PBS adaptations of stage productions of "King Lear" and "Cyrano de Bergerac," respectively, are contenders, as the broadcast networks seems to have largely given the TV-movie field to their cable counterparts. You might also see the British contingent represented with Tom Courtenay or Andy Serkis of the "Masterpiece" presentation of "Little Dorrit." Other candidates include Kenneth Branagh in "Wallander: One Step Behind," Jeremy Irons in "Georgia O'Keeffe," and Kiefer Sutherland in "24: Redemption."
Female Actor in a TV-Movie or Mini-Series
Everyone agrees Drew Barrymore and Jessica Lange of "Grey Gardens" are the ones to beat in this category. Beachum opts for Sigourney Weaver of the Lifetime movie "Prayers for Bobbie" as the mother of a gay son who commits suicide. Joan Allen's turn as the titular artist in "Georgia O'Keeffe," Lifetime's annual prestige biopic, will probably take the slot Shirley MacLaine occupied last year for "Coco Chanel." Other possible nominees include Emmy winner Shohreh Aghdashloo in "House of Saddam," Janet McTeer of "Into the Storm," Anna Paquin in "Courageous Heart," Chandra Wilson in "Accidental Friendship," and Cicely Tyson in "Relative Stranger."
The SAG Awards will air Jan. 23, 2010, on TNT and TBS.