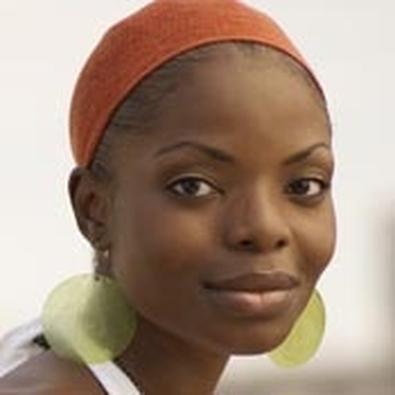 Part theatre artists and part investigative journalists, the New York City-based production company The Civilians hit the streets last month to report on the Atlantic Yards project, a commercial development plan already in the works in Prospect Heights, Brooklyn. Though the real drama is in the Yards, The Civilians will enact all sides of the convoluted issue on stage in Brooklyn at Eye Level, a limited engagement from Dec. 4-7 at the Brooklyn Lyceum.
Over the past few months, members of The Civilians, including actors, reached out to the Brooklyn district, conducted interviews, and compiled Brooklyn at Eye Level under the direction of Steve Cosson. Some of the interviews were also put to music by composer Michael Friedman.
Member actor Joaquin Torres first heard about The Civilians through their Off-Broadway hit Gone Missing, a musical mosaic about real people who had lost something, from keys to loved ones, that played last season at Barrow Street Theatre. Gone Missing, as well the company's other shows, were created using a similar interview format.
"When I first heard about The Civilians I jumped at the opportunity," said Torres. "Often when you're in a play, you don't get a chance to actively research your roles, but interviewing people gives me a real rush, and it allows you to bring a lot of direct life into art and into theatre."
Cosson, who was not available to comment for this article, founded The Civilians in 2001 with the mission to integrate hands-on investigation into theatrical productions. The group has helped create seven shows nationwide and received an Obie in 2004 and recently earned a $20,000 grant from the National Endowment for the Arts in recognition of its accomplishments. The Civilians' technique of combining reportage with theatre is more common to one-person shows, such as Anna Deveare Smith's Twilight: Los Angeles 1992,, Sarah Jones' Bridge & Tunnel, and Danny Hoch's Taking Over, now at the Public, which also deals with gentrification in Brooklyn (in his case, Williamsburg).
The controversial $4 billion Atlantic Yards project, developed by Bruce Ratner and designed by renowned architect Frank Gehry, will include a sports arena to accommodate the NBA's New Jersey Nets (who would then become the Brooklyn Nets), as well as housing and retail areas. The project, which began construction in 2007 and raised questions about eminent domain and gentrification in the neighborhood, is expected to be completed by 2018.
Torres, who interviewed area residents, carpenters, lawyers, environmentalists, and others, said the issue is not black and white
"This is not good guy versus bad guy thing -- it depends on who you talk to," he said. "I interviewed a member of the carpenters' union who thought it would bring great jobs to the community, while a city planner thought it was a catastrophe. It's a very complicated issue and hopefully it'll expand [the audience's] point of view about project."
Torres said The Civilians have thus far not been able to get in touch with Ratner, Gehry, or Mayor Michael Bloomberg, who has supported Ratner.
Actor Marsha Blake, a Brooklyn native who is also joining The Civilians for the first time, was initially drawn to the subject because she considered buying a house in Atlantic Yards. She has since changed her plans.
"I used to think it would be a good idea to buy a house near the stadium, but now that I've done all this research, I think it's the worst idea in the world," she said. "There's so much controversy, and the area is probably going to be deserted for a long time."
But Blake is not opposed to the Atlantic Yards project on the whole.
"Now I realize, as I always do with Civilians projects, that the issue is so much more complex than one could ever imagine," she said. "The only obvious thing is that people on both sides of the argument seem to have huge misconceptions about each other."
But The Civilians thrive on conflicting opinions, said Torres, who added that company members rifle through their transcribed interviews on a quest for interesting and diverse personalities for the stage.
"The people we choose have to care about what they're talking about, even if they're combative in the beginning, because they tend to be the most interesting," he said. "We've got some people who are pure emotion, and some lawyerly types who have something already written to say to you."
The Civilians have other shows in progress for 2009, including ,This Beautiful City, a series of interviews about the Evangelical movement in America, and The Great Immensity, a play about climate change.
Despite their loaded topics, in the end, The Civilians just want to make good theatre. "We want people to have a good time as well," he said. "It isn't all about politics."
Brooklyn at Eye Level, Dec. 4-7, Thu-Fri., 8 p.m.; Sat., 3 p.m. and 8 p.m.; Sun., 3 p.m. Brooklyn Lyceum, 227 Fourth Ave., Brooklyn, between Union and President Sts. Subway: M, R to Union Street. Tickets: www.brooklynateyelevel.org.