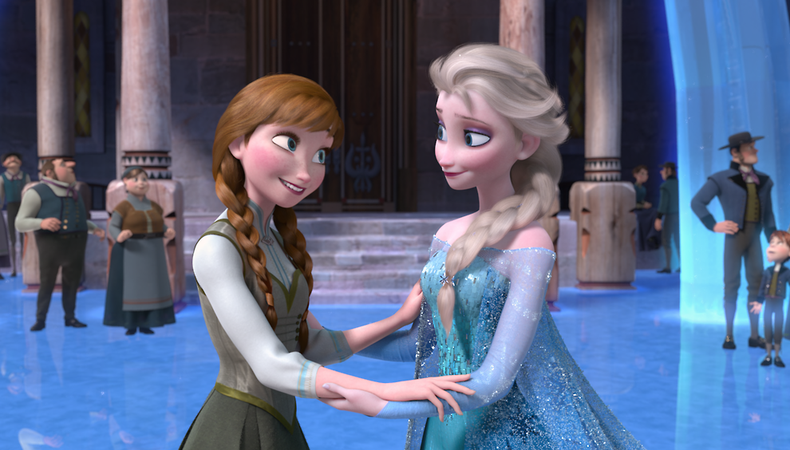 Stay in the loop on industry and casting news with our weekly write-up on who's been slated for recent film and television roles!
"Frozen"
If you still can't "Let It Go" for Disney's sisterly tale of emotional frostbite, fear not because a real-life Anna and Elsa are heading to Broadway in 2018. Like most high-dollar shows set to grace the New York stage, the Disney property is doing a practice run in another city. This time, the appropriately snowy Denver will host the trial run of the production. The musical will closely follow the 2013 film featuring the voices of Idina Menzel and Kristen Bell, who played sisters trying to reconnect after one casts a magical winter spell. While casting is underway in New York, Los Angeles, and Chicago with Telsey + Company, no announcements have been made on who will step into the vocally demanding role of the ice-wielding Queen Elsa. Previews will begin at the Denver Center for the Performing Arts starting in August 2017 before packing up in early October. Should the production come away unscathed, a Broadway debut is expected in 2018. Those "bothered" by the cold need not apply.
"A Star Is Born"
Lady Gaga is about to step into some big and once-rubied shoes with her new film. The pop star and sometimes actor will take on a role once occupied by Judy Garland in the remake of the 1954 film that also starred James Mason. The story follows an up-and-coming singer who finds herself attached to an established but fading performer. The rising star soon realizes that she may be better off without the man who made her famous. Bradley Cooper is slated to direct the film and will also star, likely taking on the role originally played by Mason. Betty Mae Inc. is handling all casting for the project that so far has only announced Gaga and Cooper. Filming on the project is expected to start in April 2017 in Los Angeles.
"Captive State"
It seems like aliens are always plotting to take over nowadays, but what happens when they settle in for the long haul after the battle? John Goodman's new film looks to tackle that "what if" head-on. Goodman, who is no stranger to extraterrestrial takeovers (see: "10 Cloverfield Lane"), will star in the film about life in a Chicago neighborhood nearly a decade after aliens have taken over. Despite a distinct M. Night Shyamalan feel, Rupert Wyatt ("Rise of the Planet of the Apes") will helm the film. Sheila Jaffe is handling casting on the project that currently only has Goodman attached. Filming is expected to begin in early February. Production will take place in and around Chicago.
For the latest news, check out backstage.com/resources to find thousands of production listings, casting directors, acting classes, agents, and more!
Looking to get cast? Check out our film audition listings! And for more information about casting, watch below!