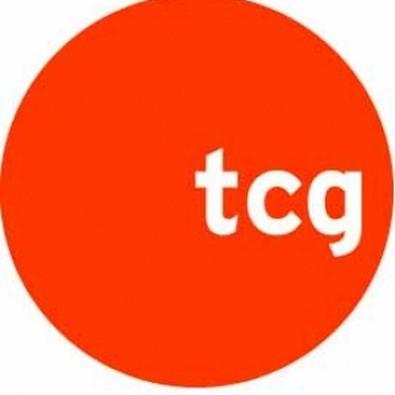 Most theater companies don't lack for brilliant ideas—it's the funding that can prove more difficult. For five companies, that troublesome part of the equation was solved Aug. 23 when Theatre Communications Group (TCG) announced the distribution of grants totaling $225,000, from the MetLife/TCG A-ha! Program.
"Theatres are filled with creative and entrepreneurial minds that rarely have access to the risk capital needed to conceive and test out new ideas," said Teresa Eyring, executive director of TCG, in a statement. "This round of the A-ha! Program will empower innovative idea development and action in areas like artisan exchange, community engagement and arts education."
The grant program is divided into two types of grants. Think It grants provide companies with $25,000 for the research and development of new theatrical work. Do It grants allocate $50,000 towards the implementation and testing of new ideas.
The California Shakespeare Theater, based out of Berkeley, Cali., secured the Think It grant, which will be used toward its "Artist as Investigator" project. As part of the project, 10 artists are invited to lead experiments in new methodologies of how theater is made.
The Do It grants were awarded to the Atlantic Theater Company, the Cornerstone Theater Company, the Mixed Blood Theatre, and the Oregon Shakespeare Festival. Based out of Los Angeles, the Cornerstone Theater Company will expand its community engagement programs, which help to improve the economic viability of their neighborhoods. The Mixed Blood Theatre, in Minneapolis, Minn., is focusing its efforts on assembling a national database of artists with disabilities and plays that explore the theme of disability. The Oregon Shakespeare Festival, in Ashland, Ore., is working to develop an Artisan Exchange program with a handful of other theatres. In concept, three to five OSF production staff will work eight to 12 weeks at these partnering theaters, who will then host three to five craftspeople from OSF.
The New York City-based Atlantic Theater Company is partnering with Brooklyn public high school Park Slope Collegiate to create Staging Success. The project will provide four years of in-school theater classes to more than 300 students, as well as an after-school mentorship program for senior students.
First started in February 2011 with the 11th-grade class, the program was was first funded through a grant provided by the Theater Subdistrict Council. The A-Ha! grant has allowed the Atlantic Theater Company to expand the program to grades 9-12, including a mentorship program for senior classmen, for the 2012-2013 school year.
"The first way this is an innovative program is that it is not an elective...this program takes place during the students' regularly scheduled English period. Every kid has to participate," explained Director of Development Cynthia Flowers on what differentiates Staging Success from other in-school theater programs. "This is theater for everyone and simultaneously provides an intensive mentorship program [for 12th graders]. The combination isn't something you often see together in the same program."
While the A-ha! grant only provides support for one school year, Flowers said the money gives Atlantic Theater Company the "security to really launch" the program at all four grade levels. While ATC has received a few funding commitments for the 2013-2014 school year, they now have roughly a year to secure the rest of the money to continue Staging Success.
Of this year's diverse programs, MetLife Foundation's President and CEO Dennis White said in a statement, "[They] exemplify MetLife Foundation's commitment to building livable communities through access to the arts. We are proud to continue our partnership with TCG and serve as a catalyst for the creativity and risk-taking that are essential to the growth of the not-for-profit theatre field."
This marks the fifth round of funding provided by the A-ha! Program. Past recipients have included The Wooster Group and the CalArts Center for New Performance. This year's applications were reviewed by a panel of theater professionals including Carlo Scandiuzzi of ACT in Seattle and Stephen Albert of the Court Theatre in Chicago.