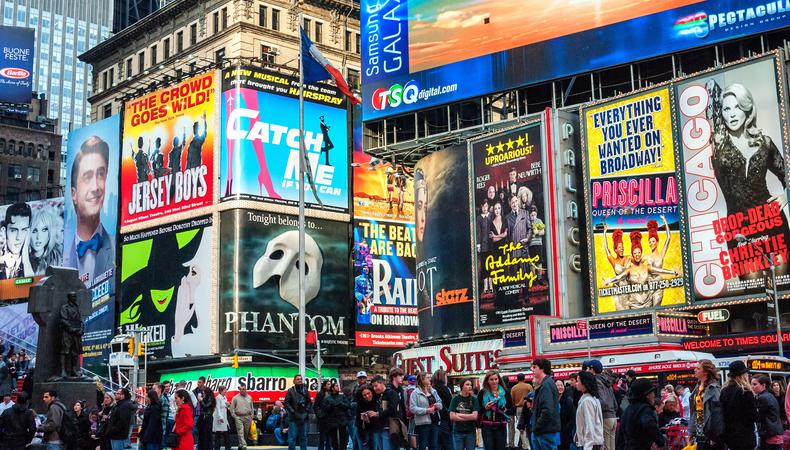 A group of theater artists have created a new nonprofit which aims to give away $500,00 in rental relief to theater artists in New York City. The Places Please Project is currently fundraising and will accept applications from artists in need beginning in September.
"Even as theater begins to reopen, its workers still grapple with uncertainty," said co-founder and president Kyle Jarrow in a statement. "Those who've left New York City are struggling to return, and many of those who've remained are at risk of having to leave." Jarrow is a composer who helped create "SpongeBob SquarePants: The Broadway Musical."
READ: NYC to Distribute $5,000 Grants to Local Artists
The Places Please Project is led by theater artists Lilli Cooper, Andrew Lippa, Annie Schiffmann, and Kara Unterberg. The applications will be open to artists, designers, musicians, technicians, and administrators, including people who live in NYC and are struggling to pay rent and those who have left the city and are struggling to move back. The goal is to give away $500,000 by April 2022.
The Project is currently taking donations, and any donation through July 10 will be matched dollar-for-dollar up to $50,000.
Said Jarrow in a statement: "Theater is a core part of New York City's identity, and New York City is a core part of the theater industry's identity too. We want to help keep theater workers in New York City, and help bring back those who've left."