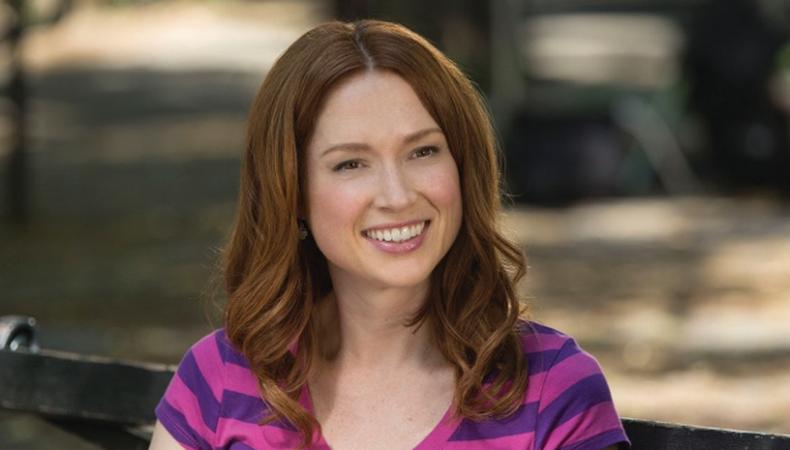 Outstanding Lead Actor in a Comedy Series
Aziz Ansari, "Master of None"
Twitter: @azizansari
Hometown: Columbia, South Carolina
Representation: William Morris Endeavor
He's been rocking standup stages for years, but no one knew what to expect of Ansari's solo dive into television. We knew he could act funny thanks to his work on "Parks and Recreation," and we knew he could write funny considering his comedy specials, his book "Modern Romance," and his numerous New York Times op-eds. But if you boil it all down, does it work for a series? Apparently it does, and we have 10 episodes of the whip-smart "Master of None" to prove it. Ansari is nominated three times—for lead actor in a comedy, writing, and directing—making him a first-time nominee three times over!
Thomas Middleditch, "Silicon Valley"
Twitter: @middleditch
Hometown: Nelson, british columbia
Representation: William Morris Endeavor
While he already had a voiceover career going, Middleditch got his start on television with the 20 episodes of CollegeHumor Originals that he starred in before breaking through with HBO's "Silicon Valley." He really came into his own this season as coder and now-CEO Richard Hendricks, bringing a floundering endearment to the character that speaks to Middleditch's facility with nuances.
Outstanding Lead Actress in a Comedy Series
Ellie Kemper, "Unbreakable Kimmy Schmidt"
Hometown: St. Louis
Representation: William Morris Endeavor
Kimmy Schmidt is so effervescent she could be a bubble machine. As the survivor of a doomsday cult that kept her locked underground for years, you'd expect her to be a little less cheerful. Upon entering the second season, the cracks in Kimmy's unrelenting joyousness begin to show (we finally learn the root of her irrational fear of Velcro, for example), and it's in these moments that Kemper excels. The master comedian first got into comedy and improv while studying at Princeton (Jon Hamm was her high school drama teacher!), and has credits including "The Office," "Drunk History," and "UCB Comedy Originals." If the show's renewal for a third season isn't proof enough of Tina Fey's brilliance, casting Kemper in her first Emmy-nominated role should be.
Tracee Ellis Ross, "Black-ish"
Twitter/Instagram: @traceeellisross
Hometown: Los Angeles
Representation: Paradigm Talent Agency
Ross was born into celebrity (her mother is Diana Ross), but the actor hasn't let her lineage define her, building a career as an actor that began with "Girlfriends" and now includes ABC's "Black-ish." As Rainbow (Bow for short), Ross has already won two Image Awards for her performance. Perhaps she'll take home the Emmy, too!
Outstanding Supporting Actor in a Comedy Series
Matt Walsh, "Veep"
Twitter: @mrmattwalsh
Hometown: Chicago
Representation: United Talent Agency
Walsh has been proving his comedic skills for decades and is only now getting his due. The co-founder of the legendary Upright Citizens Brigade and co-author of the accredited school's equivalent of the Holy Bible, "The UCB Comedy Improvisation Manual," Walsh knows funny. As Mike McLintock, director of communications-turned-press secretary to President Selina Meyer (Julia Louis-Dreyfus) the actor showcases his knack for timing in the show's fifth season. Time will tell if he'll join the Emmy-winning ranks of his co-stars Louis-Dreyfus and Tony Hale, both of whom are nominated again this year.
READ: "NYC Readers' Choice: What Makes UCB So Addicting"
Louie Anderson, "Baskets"
Twitter: @louieanderson
Hometown: Minneapolis
Representation: The Gersh Agency
Anderson is one of those prolific character actors we've seen for decades in dozens of different projects, most recently as Mrs. Christine Baskets, mother to Zach Galifianakis' clown on "Baskets." Dressed in drag, Anderson largely improvised his way to his first Emmy nomination, and all but steals the show as the show's tough-love-dispensing, Costco fanatic of a matriarch.
Outstanding Guest Actress in a Comedy Series
Melora Hardin, "Transparent"
Twitter: @melorahardin
Hometown: Houston
Representation: The Kohner Agency
It's challenging to play self-absorbed without turning to mockery, but Hardin more than manages as Tammy Cashman, the lavish interior decorator and ex-wife to Amy Landecker's Sarah Pfefferman. Hardin revealed the depth of Tammy's raging anguish over Sarah's departure, and followed it up with a wonderful performance of the sort of ice-cold indifference that comes after heartbreak. A working actor since her first credit at age 9 in 1976, Hardin starred on the TV adaptation of "Dirty Dancing," "Monk," and "The Office" before landing her role on the award-winning Amazon series.
Outstanding Guest Actor in a Comedy Series
Martin Mull, "Veep"
Hometown: Chicago
Representation: The Gersh Agency
It's his first season on "Veep," and Mull has already landed himself an Emmy nomination as Bob "The Eagle" Bradley, a political operative whose quirks are caused by more than just his age. Mull's a vet himself, having appeared in everything from "Clue" and "Roseanne" to "Sabrina, the Teenage Witch."
Want to get nominated for an Emmy one day? Check out our television audition listings!