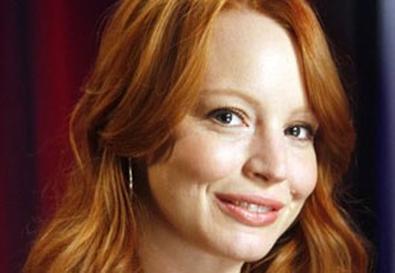 After casting its lead roles, "Funny Girl" has postponed the Broadway and Los Angeles runs due to financial issues.
"Funny Girl," starring Lauren Ambrose and two-time Tony Award nominee Bobby Cannavale, was previously announced to make its return to Broadway in April 2012 after an engagement at the
Center Theatre Group
's Ahmanson Theatre in Los Angeles from Jan. 15 to Feb. 26, 2012.
"We have made the extremely difficult decision today to postpone our production of 'Funny Girl,'" said Bob Boyett on behalf of the producing team. "Given the current economic climate, many Broadway producing investors have found it impossible to maintain their standard level of financial commitment. Our desire to produce Funny Girl on the scale it deserves required a capitalization of $12 million making it one of the most expensive revivals in Broadway history."
He added: "I am deeply saddened by this decision, but I, along with the finest group of co-producers I have ever had the pleasure to work with, Sonia Friedman, Jean Doumanian, Stacey Mindich and Tim Levy, determined that this was not the right time to bring 'Funny Girl' to the stage."
"Funny Girl" was a hit when it opened on Broadway on March 26, 1964, playing for 1,348 performances. The play was adapted for the big screen in the 1968 film of the same name.
– The Hollywood Reporter