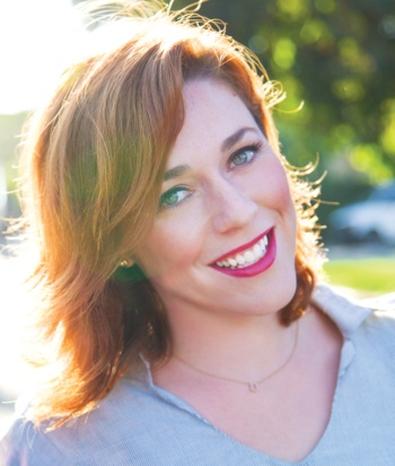 "You have an audition. One where you are supposed to be funny. Really funny. They want you to actually make them laugh…in an audition," writes Alisha Gaddis in the introduction to her book "Women's Comedic Monologues That Are Actually Funny."
"But you have to have a comedic monologue, and if you see another person do that tuna fish one one more time, you may gouge your eyes out! And we don't want that. You need your eyes to see the standing ovation that you will get once you snag the job that one of these monologues helps you land."
And with the help of Applause Theatre & Cinema Books and Hal Leonard, humorist, writer, and performer Gaddis is just beginning to deliver on that promise.
A go-getter by nature, the Indiana native currently stars with her husband on the PBS show "Lishy Lou and Lucky Too"—the music for which won the duo a Latin Grammy—and has been doing standup comedy since her days at NYU. She has acted on and Off-Broadway and has a long list of credits on TV shows, including "Mad Men," "House," and others. But Gaddis says she's always been writing, and she started weekly magazine Say Something Funny…B*tch in 2010.
In conjunction with the magazine, its writers put on Say Something Funny…B*tch live shows until Gaddis saw yet another opportunity.
"Only a select number of people were hearing the words at the shows, and I thought these could really be funny monologues," she says. "So I wrote the pitch in the middle of the night and sent it to my literary agent."
Leonard and Applause "thought they were really fresh, really funny, and really current," she explains.
Since the book's publication, five more in the series have been ordered, including collections for men and teen boys (both coming in July), teen girls (currently being edited), kids (set for 2016), and the one Gaddis is most excited about: an LGBT version.
"There's not anything like that right now out there, and I'm, like, 'Come on, let's be strong for our community!'
"It's going to be more all-encompassing, so it'll be all different ages, different categories," she adds. "I'm working with one of my friends, the president of Swish [Ally Fund], and he's going to help me guide it and make sure everything's sussed out properly."
With over 60 monologues in each book, Gaddis is establishing a monologue empire—the success of which was unanticipated.
"The first book was really homegrown, from 20 people in L.A. and New York that I knew. Since we started two and a half years ago, one of the girls now writes for 'The Ellen Show'; one of the girls is now a writer for Nickelodeon; one of them now tours with Margaret Cho—everyone is having these amazing careers," says Gaddis.
And by putting the work of her peers out there, Gaddis hopes the material affords aspiring actors the same opportunities.
"When choosing your piece, always go with your gut. If you think something is sensational or funny or interesting and it speaks to you, there's truth in that," she urges. "If you feel your own truth, that's going to shine through regardless of what you think the auditioner wants.
"Choose what rings true to you, because your truth is going to shine a light so bright that will not be denied."
Looking for new material for your next audition? Try "The Monologuer" for a customized search!