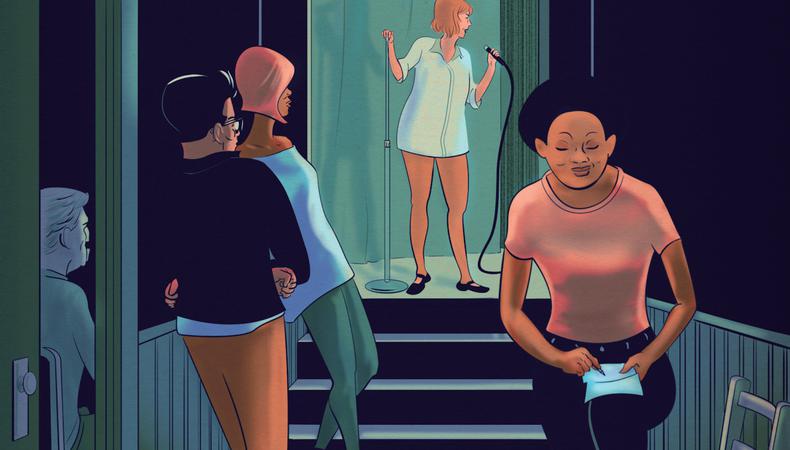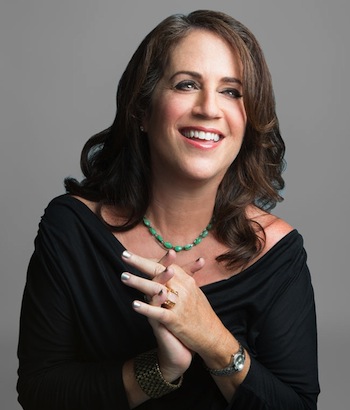 Recently, I met a young actor who wants to be a comedian but doesn't write.
Just out of high school with no plans to attend college or otherwise train, he says he can't get a regular job because that would be difficult to get out of when he scores an audition or an acting job. For now, he's living off the good graces of his parents. What a lucky—albeit clueless—young man.
I'm not sure I quite understand how this actor thinks he will magically become a comedian. When I was in my 20s and just starting out as a casting director, I used to haunt the comedy clubs a few nights a week. I remember those lonely hallways in the Improv, the Comedy Store, and the Groundlings packed with hopeful and aspiring comedians along with the well-known ones. They'd be pacing back and forth, going over their material to perfect their set. There was an amazing camaraderie between them—even though they all wanted the same thing. Not just stardom and to get on Johnny Carson; that was a given. But to make each other laugh.
Freddie Prinze, Robin Williams, Jerry Seinfeld, Garry Shandling, Paul Reiser, David Brenner, Jim Brogan, Paula Poundstone, Taylor Negron, and Carol Leifer, just to name a few. Richard Pryor was king.
A bunch of us would go back to their apartments as the party continued late into the night and early morning. They didn't stop. They were always "on" and kept whittling down and perfecting their material.
When I was an assistant to an agent at ICM, I would go to all the TV tapings and stand in the wings. Andy Kaufman would come up to me and flirt in character as Latka. Robin Williams would do the same as Mork. They were never out of character and used life's experiences to sharpen their wit. Everything was an opportunity for new material.
I was dating Whoopi Goldberg's manager when she did her very first one-woman show directed by Mike Nichols. I distinctly remember driving in the limo to the theater in New York as Whoopi went over her material before the show. Up until the moment she stepped onstage, she was still working and shaping her set.
I explained to my young coaching client that being a comedian is a full-time job. Working on your comedy "chops," especially being a standup comedian, never stops. Some would even go so far as to call it an affliction. Having been involved in the arts for so long, I think a standup is one of the bravest of the performers.
You must draw material from your everyday life, which means you have to actually have an interesting and rich life. Or you have to have a specific twist on your perspective on life that people can relate to and find humorous. For some, this is an innate talent—or they make it look that way. For most comedians and actors, along with the rest of us mere mortals, you can't just wave a wand over your head and become a comedian. Learning your craft and growing is a lifelong job.
Like this advice? Check out more of Marci Liroff's articles!
Known for her work in film and television, producer and casting director Marci Liroff has worked with some of the most successful directors in the world such as Steven Spielberg, Ridley Scott, Mark Waters, Christopher Nolan, Brad Bird, and Herbert Ross. While working at Fenton-Feinberg Casting, she, along with Mike Fenton, cast such films as "A Christmas Story," "Poltergeist," "E.T. – The Extra Terrestrial," "Indiana Jones and the Temple of Doom," and "Blade Runner." After establishing her own casting company in 1983, Liroff cast "Footloose," "St. Elmo's Fire," "Pretty in Pink," "The Iron Giant," "The Spitfire Grill," "Untamed Heart," "Freaky Friday," "Mean Girls," "Ghosts of Girlfriends Past," "Mr. Popper's Penguins," "Vampire Academy," and the upcoming "The Sublime and Beautiful," which she produced as well.
Liroff is also an acting coach, and her three-night Audition Bootcamp has empowered actors to view the audition process in a new light. The class spawned an online course available at Udemy entitled "How To Audition For Film and Television: Audition Bootcamp".
Visit Liroff online at marciliroff.com, follow her on Twitter @marciliroff and Facebook, and watch her advice videos on YouTube. You can also read her blog.