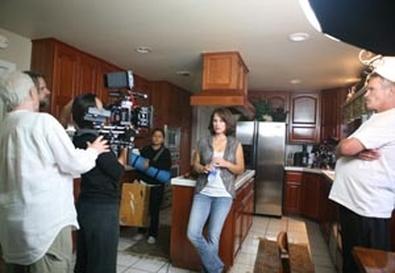 Last month,
ABC
aired its final episode of "All My Children"—making good on half its promise, made earlier this year, to cancel two of its three long-running daytime dramas. The other shoe will drop in January, when "
One Life to Live
" leaves the airwaves. But neither show is quite dead yet.
In July, the fledgling production company Prospect Park announced that it had reached agreement with ABC to license the series and turn them into Web programs. The move raised a number of thus far mostly unanswered questions: Which cast members would stay and which would leave? Would the series air for free or employ a subscription model? Would unions such as the American Federation of Television and Radio Artists and the Writers Guild of America let their members work for the scaled-down salaries that Web series would likely require? But the biggest question is one that no one will know the answer to for some time: Is there a future for soap operas online? That may depend on how the Prospect Park deal works out.
Brad Adgate is not optimistic. Adgate is director of research for the ad-buying company Horizon Media. When "One Life to Live" leaves ABC, the number of soaps on network television will have dropped from eight at the beginning of 2009 to half that number three years later—a sorry state that Adgate blames on steady declines in viewership across the genre and a general aging of the soap audience.
"You put those two pieces together and that just spelled the cancellation one by one of all these longtime soap operas," Adgate said, adding that he is skeptical of an online renaissance for the genre. He explained that the format is poorly suited to viewing on computers and mobile devices: "You may want to watch an HBO special for an hour on your iPad, but are you going to do that day in and day out? Are you going to do that for a soap opera?" He also said that older audience members are unlikely to follow a show's move online: "The core soap-opera viewer is probably not going to make that transition." The genre "may just be kind of phased out as the years go by."
Looking Up
For actors, soaps have been important employers on both coasts for decades, not only having launched stars' careers but having provided steady work to thousands of performers. The slow death of the form would leave a gaping hole in the entertainment industry.
But C. Lee Harrington, a professor of sociology at Miami University and co-editor of the book "The Survival of Soap Opera: Transformations for a New Media Era," disagrees with that prognosis. While Harrington was dismayed by ABC's decision to ax "All My Children" and "One Life to Live," she sees hope in the Prospect Park deal. (A company representative declined an interview request for this article.)
"It does seem to be potential salvation," she said. "It does represent a new possibility for daily serial narratives that didn't exist before."
Harrington dismissed concerns about older viewers being Web-shy, claiming that the peak age for soap audience members hovers near 55 and that studies have shown that "more and more adults in their 40s and 50s are feeling comfortable online." She said the biggest hurdle that Prospect Park will face will be making certain the product feels familiar to longtime viewers. That means retaining cast members.
"I think they're still trying to figure out which actors might transition, and that is huge," Harrington said. "If you're talking about the fictional community of Pine Valley"—the town in which "All My Children" is set—"retaining the viewers' understanding of what Pine Valley is—a community of people, and people that they've known for decades—is key."
AFTRA is currently in talks with Prospect Park over an agreement that would allow union members, including cast members of the network shows, to join the Web incarnations. But, as Harrington noted, the Web series are still not likely to provide the same employment opportunities as their predecessors. A Web version of "All My Children" or "One Life to Live," she said, will inevitably rely on "smaller casts, less-well-paid casts, and trying to figure out a different way of economizing."
Lights On
Crystal Chappell knows all about economizing. The Emmy winner was a member of the cast of "Guiding Light" when CBS canceled that show—then the longest-running program on television—in 2009. She is far from pie-eyed when it comes to the future on network television of the genre in which she has worked for most of her career.
"It's always about the numbers," she said. "You could just see that the audience was no longer there." She cited the expansion of the cable TV option, the economic recession, and declining ad dollars as reasons for soaps being canceled and replaced by less-expensive talk and reality programs.
But instead of waiting for the future of the soap opera to arrive, Chappell went to work helping to build it. She is currently wrapping up the third season of "Venice," a Web series she co-created two years ago and has populated primarily with actors she worked with in network daytime. She was awarded a special Daytime Emmy in 2010 for her efforts.
Chappell's series runs on a subscription model. "Like people paying their cable bill, they basically pay to watch some of their favorite actors and a story that they like, hopefully, on the Internet," she explained. She is still working to find major sponsorship but said her audience has grown; she compared her viewership numbers to what one would find for an "expanded cable" program.
"As far as Prospect Park is concerned, I'm intrigued by it," she said. "There's still a lot of resistance to this. But the younger generation, that's the demo that you want to attract. They know how to use computers. Personally, from the perspective of an actor and a soap fan and a producer of an Internet show, I think it's exciting. I want to see what they're going to do. Hopefully, it will be successful."