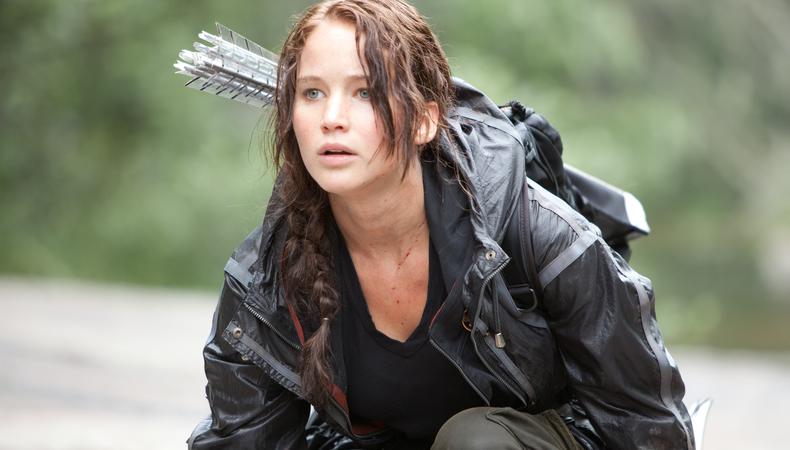 "The Hunger Games" series is back! The new prequel book finally has a title, "The Ballad of Songbirds and Snakes." It will take place decades before Katniss competed in the Hunger Games and has the potential to follow in the original book series' footsteps to become its own movie. With this news, there's no better time to find your dream dystopian-set project! Here are a few futuristic, adventure gigs casting now.
"THE ASPIRANT"
This sci-fi drama short film is seeking talent for its lead role. "The Aspirant" is about Matilda, a teenage girl who is part of a council of young people called the Aspirants and is also in a forbidden romance. Female talent, aged 18–30, is wanted to play Matilda. Shooting will take place on Nov. 2–3 and 9–10 in Los Angeles. Pay is $120 per day with included credit, copy, and meal. Apply here!
"THE GREAT GOD PAN"
Pan Film is looking for lead actors for their online series "The Great God Pan." Here the ancient deity Pan is awakened and years later, a young actor named Jace returns home to find out a secret about who he really is. Female and male talent, aged 18–40, is wanted for four lead roles. Shooting will take place in Sedona, Arizona over three days in October or November. Talent will be paid $150 per day with travel, meals, and accommodations provided. Apply here!
"VAPE"
The sci-fi student film "Vape" is casting lead and supporting roles. The film follows an android named Datea exploring their identity while navigating love between the digital and human worlds. Talent, aged 23–45, is wanted. Talent, aged 18 or older, is also wanted for an art design position. Rehearsals and filming will take place in NYC in March and April. Talent will be paid $100 per day with included transportation and meals. Apply here!
"JOSEPH"
This sci-fi adventure film follows the titular character Joseph as he loses his bounty hunter license due to a terrorist who has committed numerous kidnappings while using stolen advanced technology. Talent, aged 18–65, is wanted for lead and supporting roles. Filming will take place in L.A. on dates TBD. Pay will vary depending on the role. Apply here!
"NETI"
The California Institute of the Arts is casting female actors for this science fiction short film about a dystopian future where a cyborg girl encounters survivors in the desert while trying to find herself along the way. Female talent, aged 11–18, is wanted for a supporting role and female talent, aged 28–37, is wanted for a background role. Shooting will take place the second week of November in Valencia, CA. Apply here!
"THE VOICE"
The New York Film Academy student film "The Voice" is looking for talent to play lead and supporting roles. Set in a futuristic, dystopian world ruled by a totalitarian government, "The Voice" follows a musical couple whose lives are at risk when they support the lower classes. Male talent, aged 21–28, with piano skills is wanted for a lead role, female talent, aged 21–28, who can sing is wanted for a lead role, and more. Rehearsals will take place in October and shooting will take place in November in L.A. Meals and credit will be provided. Deferred pay is possible for union talent per the SAG-AFTRA Student Film Agreement. Apply here!