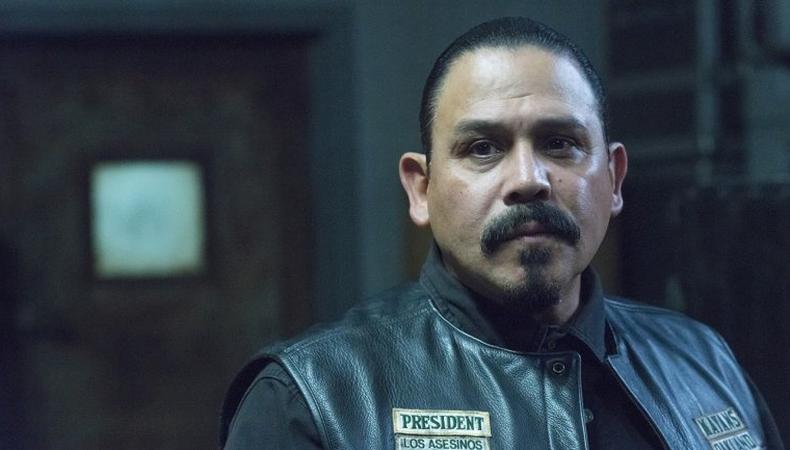 Stay in the loop on industry and casting news with our weekly write-up on who's been slated for recent film and television roles!
"Mayans MC"
"Sons of Anarchy" may have already seen its finale but that doesn't mean the dangerous world of motorcycle gangs came and went as well. FX is looking to expand the ride-or-die series by taking a look at a different gang: the Mayans. The pilot will take place after Jax Teller departs the show and will focus on new Mayan prospect EZ Reyes. Riding along the California-Mexico border finds the gang and their new recruit at odds with the cartel and scrambling within their personal lives. The Mayan motorcycle club, which sprung out of the original series, has yet to be cast, but
Wendy O'Brien
has taken the lead in finding faces for the project. Production will begin around March 2017 with home base likely situated in Los Angeles. Time to tie on the bandana and restart those engines!
"The Deep Mad Dark"
It's time to unpack your feelings and take a look into your own mind: TNT is getting scientific and philosophical with its new pilot about a leading and respected neuroscientist who begins a controversial study on the mind's inner workings in the wake of traumatic experiences. When an old friend who has been living in a detached Belizean community for a number of years visits the doctor, it sparks deep analyses of her own memories. The pilot is looking to shoot around March 2017. Production is likely to take place in Los Angeles. While casting with Bialy/Thomas is underway, no names are currently attached to the project.
READ: "1 Way Sharon Bialy Spots Talent on Tape"
"Untitled Chris Distefano Project"
It takes a village to raise a child and in some cases that village is your very own extended family; CBS is looking to explore what happens when those so-called villages clash. The network's new pilot takes a look at a couple of married 20-somethings trying to raise a 6-year-old son and their newborn baby daughter amid the conflicts of their culturally diverse families. With strong Puerto Rican and Italian backgrounds, the two lovebirds soon discover their lives will never be void of wacky family members and unsolicited opinions. The project, from Carter Bays and Craig Thomas, is currently without a cast. While filming is expected to start around the spring of 2017, look for casting announcements early next year. Marc Hirschfeld will cast the pilot that's expected to shoot in Los Angeles. Here's to a boisterous table during family dinners!
For the latest news, check out backstage.com/resources to find thousands of production listings, casting directors, acting classes, agents, and more!
Excited to get your own start on the small screen? Check out our TV audition listings! And for audition tips, watch below!