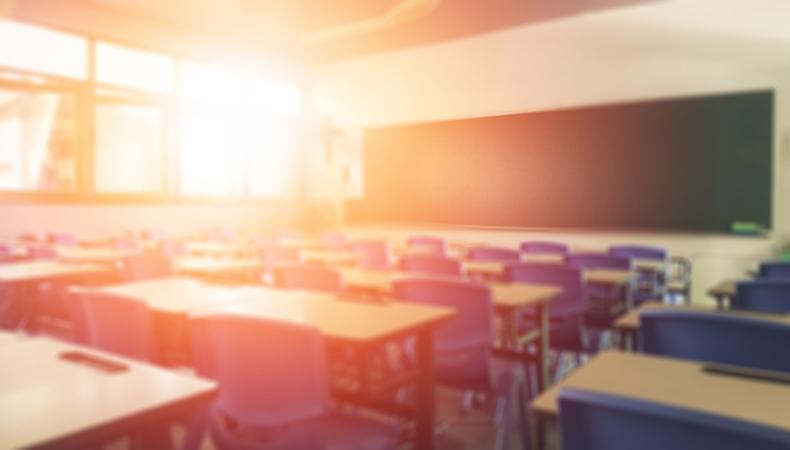 Stay in the loop on industry and casting news with our write-up on who's been slated for recent film and television roles.
Please note that shoot dates are subject to state and county restrictions and may change. Refer to Call Sheet for updates, and keep checking Backstage for the latest news on project development during this time.
"English Teacher"
FX has given the go-ahead to a sitcom pilot about the travails of teaching high school. The series follows the day-to-day lives of staffers at Morrison-Hensley High School in Austin, Texas, focusing on Evan Gomez, a gay English teacher navigating the competing needs of his students and their parents. Brian Jordan Alvarez will star, in addition to writing the pilot and executive producing. He has appeared on "Will & Grace" and "Get Shorty," and created and starred on the web series "The Gay and Wondrous Life of Caleb Gallo." Automatic Sweat Casting is putting together the ensemble. While production dates have yet to be set, the project is heading toward a late-2022 shoot in Los Angeles.
"Which Brings Me to You"
A new rom-com is hitting the Cannes Market. Peter Hutchings is set to direct "Which Brings Me to You," about a casual hookup between a journalist and a photographer at a wedding reception. It turns into a 24-hour hangout, as the pair exchange stories of past one-night stands and failed relationships. The film is based on a 2006 epistolary novel co-authored by Steve Almond and Julianna Baggott. Hutchings ("Then Came You," "The Hating Game") will reunite with his "Hating Game" lead Lucy Hale ("Pretty Little Liars"), who will star as Jane. Allison Estrin Casting is bringing on more actors, including Jane's photographer beau. Though it's still in preproduction, the project is ramping up to film at the end of August in New York and New Jersey.
"Alaska"
Oscar-winning "Spotlight" scribe Tom McCarthy is returning to the newsroom with an upcoming ABC drama: "Alaska," which follows Eileen, a recently "canceled" New York City reporter who decamps to Anchorage to work at a local newspaper. Hilary Swank is set to star, along with Jeff Perry, Matt Malloy, Meredith Holzman, and Grace Dove, among others. Barden/Schnee Casting is filling the rest of the call sheet. Swank and McCarthy are set to executive produce alongside real-life Anchorage Daily News staffers Kyle Hopkins and Ryan Binkley. Production is slated to start in early August in Vancouver, with a premiere date set for this fall.
This story originally appeared in the Aug. 4 issue of Backstage Magazine.