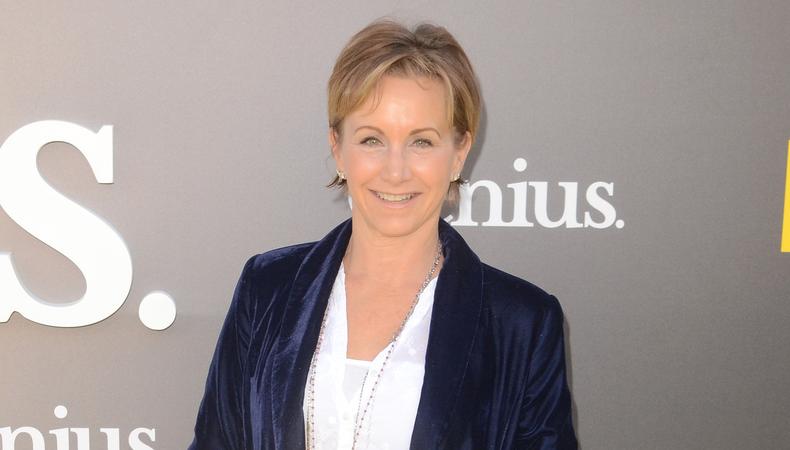 After a heated election for union leadership, Gabrielle Carteris—best known for her "Beverly Hills, 90210" fame—has been re-elected as president of SAG-AFTRA for a two-year term. Carteris, who is a member of the Unite for Strength slate, handily beat opposition competitor Esai Morales of the Membership First slate. Carteris won by roughly 64 percent.
"I am deeply humbled that our members have entrusted me with the privilege and honor of continuing to lead our great union," Carteris said in a statement, "During the campaign, I pledged to work every day to protect and empower our SAG-AFTRA members, and I will keep that commitment. I look forward to listening to all of our members, not just those who voted for me."
During the tempestuous campaign, Esai and independent candidate, Pete Antico, lobbed passionate accusations of incompetence and neglect towards Carteris.
In the aftermath of a recently ratified film and TV contract, Esai and Antico hoped to whip up the frustrations of members with claims of organizational misspending and poor negotiation with studio executives. However, their condemnations were not enough to dismantle Unite for Strength, with Carteris-supporting candidates sweeping in local elections around the country.
SAG-AFTRA reports that ballots were sent out to approximately 144,000 eligible voters with 20 percent of those ballots being returned for counting. Ballots were tabulated on Aug. 24 along with the results for secretary-treasurer and the local elections for the union's largest chapters in NYC and L.A.
Opposition slate, Membership First, had a win with Esai's running mate Jane Austin's election to the national secretary-treasurer position and re-election as president of the L.A. Local. Unite for Strength's Mike Hodge was re-elected as president of New York Local.
With Antico filing a complaint of "election fixing" and Membership First threatening to follow suit with an election fraud complaint to the U.S. Department of Labor, some wonder if the union, which merged the Screen Actors Guild and the American Federation of Television and Radio Artists in 2012, will be able to unify with its fringe factions.
Elections for executive vice president as well as seven other vice presidential positions will be held at the SAG-AFTRA convention in L.A. from Oct. 5–8.
Looking to join the union? Read more on how to join SAG-AFTRA.