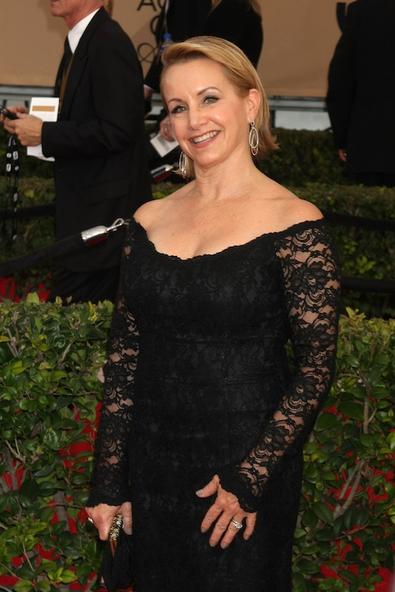 Gabrielle Carteris will serve as president of SAG-AFTRA following Ken Howard's passing last month.
The union elected Carteris to assume the rest of Howard's duties at the SAG-AFTRA national board meeting on April 9.
"I am deeply honored to be chosen by the SAG-AFTRA National Board to serve the union and its members as president," Carteris said in a statement. "Ken was a great union leader, friend and mentor. He left big shoes to fill, but with the support of the national board of directors and the membership, I am committed to improving the lives of all SAG-AFTRA members."
Carteris served as executive vice president of the union prior to undertaking her new role as president. She was elected at the inaugural SAG-AFTRA Convention in 2013 and reelected again in 2015. Carteris proved instrumental in merging SAG and AFTRA as part of the Group for One Union in 2012. The actor recently recurred on the CBS drama "Code Black."
SAG-AFTRA additionally elected actor and voiceover performer Rebecca Damon to assume Carteris' former position. Damon is a SAG-AFTRA National Board member, as well as the chair of the national Government Review Committee and MOVE NY Committee. She also serves on the Executive, Finance and Government Affairs and Public Policy Committees.
"It's an honor to serve our members and I'm grateful for Gabrielle's trust and the support of my colleagues," Damon said in a statement. "As executive vice president, I will continue working to expand SAG-AFTRA's reach and to increase opportunities for members across the country. Following the peerless example of our beloved late president, Ken Howard, we will focus on member outreach to maximize the solidarity and bargaining strength of our remarkable union."
Women now hold the top three SAG-AFTRA officer positions for the first time ever making this one of the national board's most historic decisions. David White, SAG-AFTRA national executive director, congratulated both Carteris and Damon on their wins.
"Gabrielle and I have worked closely together for many years, including most recently on the successful commercials contracts negotiations," White said in a statement. "I know she understands the needs and aspirations of our members and I am excited to work with her to continue advancing the goals of this union. I also congratulate Rebecca Damon on her election as Executive Vice President. She is a deeply experienced and effective leader who will work with President Carteris and the national board to engage and empower members throughout the country."
Carteris will finish the remainder of Howard's term until the next election in 2017.
Still confused about union versus nonunion? Read "14 Actor FAQs Answered!"