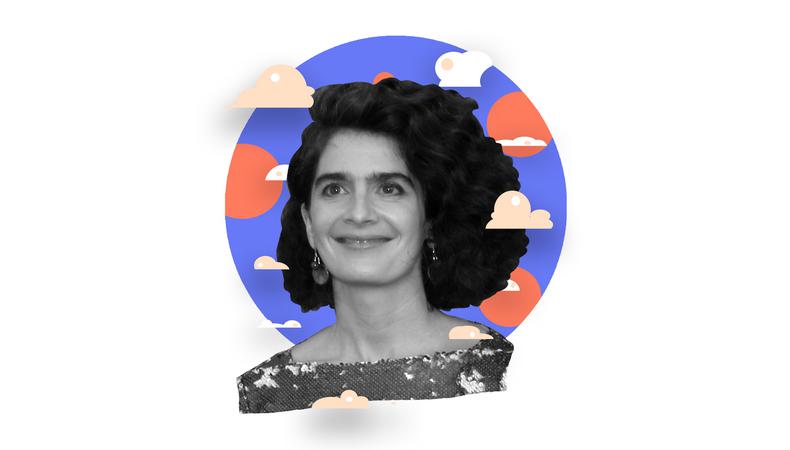 As a child actor in the 1980s and '90s, Gaby Hoffmann didn't quite have a passion for the craft, though she enjoyed being around performers. So she took a break from acting, eventually returning in her 30s for acclaimed performances on "Transparent" and "Girls." Her latest is Mike Mills' "C'mon C'mon," in which she plays the mother of young Jesse (Woody Norman), whom she entrusts to the care of her brother, played by Joaquin Phoenix.
You started acting when you were super young. Do you have any memories from your first days on a professional set?
I have very fond moments from "Field of Dreams," which was my first movie, mostly because I loved hanging out with the baseball players. I was majorly in love with Ray Liotta and pretty sure he was majorly in love with me. I was 6, so let's assume he wasn't. I really loved being on movie sets when I was a kid because I loved hanging out with adults. There's an occasional crazy superstar screaming at me, but other than that, I worked with a lot of lovely people: Amy Madigan, John Candy. I loved Nora Ephron so much, and Julie Kavner. Carrie Fisher! She gave me this charm bracelet. One day, I was sitting with her looking at [the charms], and I was like, "I don't understand what some of these are. I see that this one is a little spoon, and I see this one is a little bag, and it has these letters on it—it says LSD." She and I, at the same moment, realized it was a beautiful silver charm bracelet of all little drug paraphernalia charms. I didn't care much about acting. I liked making movies because I liked being around mostly actors.
What brought you back to acting after taking a break in your teens and 20s?
I was pretty intent on not going back to acting after I went to college. Then I got very confused about what I wanted to do with myself while I was in college, and remained in that state of confusion all throughout my 20s. I had this nagging suspicion I was probably supposed to return to acting, but I really didn't want that to be true. It was the now-father of my children who pointed out I was in this cycle of uncertainty and I wasn't getting anywhere. One day, he took me on a walk and was like, "You've got to try something different, because you're in pain here." So I decided to say yes to anything that came my way for a full year and go at it with an open heart and mind. And in that year, a lot happened. I discovered that I really enjoyed it.
"At 39, after 34 years of acting, I feel like I'm only just now getting interested in it in a really serious way."
What's the wildest thing you ever did to get a role?
There was a movie I saw at Sundance; it blew me away and it made me want to act. It was Sebastián Silva's movie "The Maid." Soon thereafter, I got a call from my agents asking me if I spoke French. I had this instinct, and I knew immediately it was Sebastián. I said, "Tell him I speak French." He knew immediately that I didn't speak French once I was in the room, but he hired me anyway. We became friends, and he [later] called me and said, "Will you come to Chile in the next week and make an all-improvised movie called 'Crystal Fairy [& The Magical Cactus]'?" which was a huge turning point for me, creatively.
What is your worst audition horror story?
I once went to an audition that I really didn't want to go on but I thought that I should, because it was for an Edward Albee play. I don't think I gave a very good audition, but on top of that, I tried to correct Edward Albee's grammar—which is so stupid. He told me so in the moment and was clearly very offended. I corrected one of our great playwrights.
What performance should every actor see and why?
Tilda Swinton in "I Am Love"; Sally Hawkins in "Happy-Go-Lucky"; Meryl Streep, obviously, in basically everything. I love watching Frances McDormand do anything.
What advice would you give your younger self?
At 39, after 34 years of acting—with a fairly large break in the middle—I feel like I'm only just now getting interested in it in a really serious way. It's the same advice I keep giving myself: Just keep showing up and trusting that there's something there to find if you can be present and get out of your way.
This story originally appeared in the Dec. 30 issue of Backstage Magazine. Subscribe here.
Looking for remote work? Backstage has got you covered! Click here for auditions you can do from home!