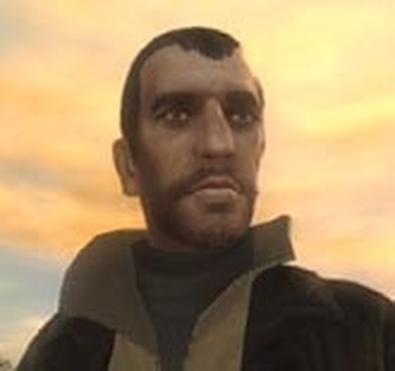 Since the age of Pong and Space Wars, the video game business has resided primarily in California. Most of the domestic job opportunities in this now multibillion-dollar industry, much of which relies on actors doing voiceover and motion-capture work, are in Los Angeles, with smaller pockets of work in San Francisco and Silicon Valley, New York, and Texas.
Over the past few years, however, at least 13 states have introduced tax incentives to lure game developers away from the Golden State. According to the Entertainment Software Association, the video game industry generated nearly $19 billion in U.S. revenue in 2007 and outpaced the growth of the economy by more than four times between 2003 and 2006, sparking interest in states such as Georgia, Michigan, and Louisiana, where legislators hope to foster local businesses. Seven tax-incentive bills for game development were enacted on the state and local levels in 2007 alone, according to the ESA, while 27 pending bills were carried over to the 2008 legislative session.
The latter figure includes Michigan, which passed a multifaceted tax-incentive bill for film, TV, online video, and video game production in April 2008 — to date, the most generous of its kind in the United States. It offers film, TV, and game producers a tax credit of up to 42 percent if they use Michigan-based resources — including actors, studios, and crews. Anthony Wenson, chief developer for the Michigan Film Office, said the state's film incentives are far more popular but that the game industry will catch on quickly.
"The video game industry is twice the size of the music and film industry," said Wenson. "It will take a little adaptation, but once it takes hold, it could surpass the status of film incentives."
A Growing Concern
In a few states, major game producers are putting down roots. Electronic Arts, the largest video game software publisher in the United States, with headquarters in Redwood City, Calif., opened a testing center in Baton Rouge after Louisiana introduced a 20 percent tax credit in 2005, according to Louisiana's Economic Development Department. The incentive, which extends to film and TV production, offers additional credits to producers who hire Louisiana residents.
Earlier this year, Georgia added a 20 percent tax credit to its film, TV, video game, and animation incentives. (In the past, producers had received sales tax exemptions.) According to Bill Thompson, deputy commissioner of Georgia's Film, Music & Digital Entertainment Office, the package comes with a support system, including a digital-entertainment liaison to help developers acclimate to Georgia.
"When I first came to this job, I realized we had incentives, but we weren't really doing much to support it," said Thompson. "Now we've made a big commitment to it, not only in the incentives we've created but also to have a staff dedicated solely to video games." Thompson said that as a result of the incentives, two companies have set up U.S. headquarters in Atlanta: the China Development Corporation, an online and mobile game company based in Beijing, and Crowd Control Productions, an online game company based in Iceland. (Overseas companies are eligible for tax incentives as long as they spend their money in Georgia.)
Other states with notable new video game incentives include Connecticut, Maine, Hawaii, Rhode Island, and New Mexico. In 2007, Texas expanded its already substantial video game industry with a 5 percent cash grant for all in-state expenditures. All the tax incentives promote in-state spending, which includes money spent on talent. New York has substantial tax incentives for film, TV, and online video production, but none so far for video games. California has no tax incentives for video game production either.
Work on the Rise
Most of the tax-incentive legislation is too new to gauge its effect on actors who do voiceover and motion-capture work. But according to Mark Friedlander, national director of new media for the Screen Actors Guild, the introduction of technologically advanced games like the Grand Theft Auto and Halo series has made acting work for video games more prevalent. "The amount of information that can go into a game is much larger than it used to be," he said. "That enables a richer game with more players and compelling sounds, which tend to require accomplished performances."
Friedlander also noted that voiceover actors can work remotely, transmitting their performances from recording studios all over the world. "Performers will record in L.A. in a studio even though it'll be directed by someone in Austin," he said. "The states interact with one another, and tax incentives could possibly bring in new states." Negotiations on a new contract covering video games, he said, will focus on "modernization and protecting the performers," with the success of the video game industry in mind.
Stray From L.A.?
Though technology and incentives could increase video game opportunities for actors nationwide, Southern California is still the hub. William "Chip" Beaman is the voiceover and new-business manager at Soundelux Design Music Group, a Hollywood-based company that casts and records video games. Actors involved in the company's productions can transmit their voiceover work from Soundelux studios in New York, London, and Singapore, but he prefers to work with actors face-to-face.
"To have an actor perform elsewhere without the benefit of our L.A. clients actually seeing them is not something the client would prefer," said Beaman, whose company has worked on such games as Metal Gear Solid 4: Guns of the Patriots and God of War. "Not unless they really want the actor."
Beaman said he had no designs on chasing tax incentives around the country. "Ninety-nine percent of the work we do is all L.A.-based, because everyone wants the Hollywood-level talent," he said. "New York, Dallas, and Los Angeles are the biggest areas for voice talent, Hollywood being the largest."
Voiceover actor Michael Bell, whose work can be heard on Metal Gear Solid 3 and Doom 3, said an actor who wants to pursue voiceovers and motion capture as a career should stay in Southern California for the time being: "I'm going to sound jingoistic, but although I'm sure there's talent in North Carolina, Georgia, and other states, the perception is that there is so little‌that is capable."
However, Chris Stelly, executive director of film and television in the Louisiana Economic Development Department, is optimistic about the growth of acting work outside of Hollywood. "It is certainly likely that more actors will be hired for voiceover and motion-capture work in the future," he said, "considering Louisiana has a growing video game and special effects industry, as well as a thriving film industry."
Thompson said Georgia has every element necessary to build a solid reputation in the game industry: "This business is getting bigger and bigger, and it's not going to stop. There's no reason why we can't be a part of it."