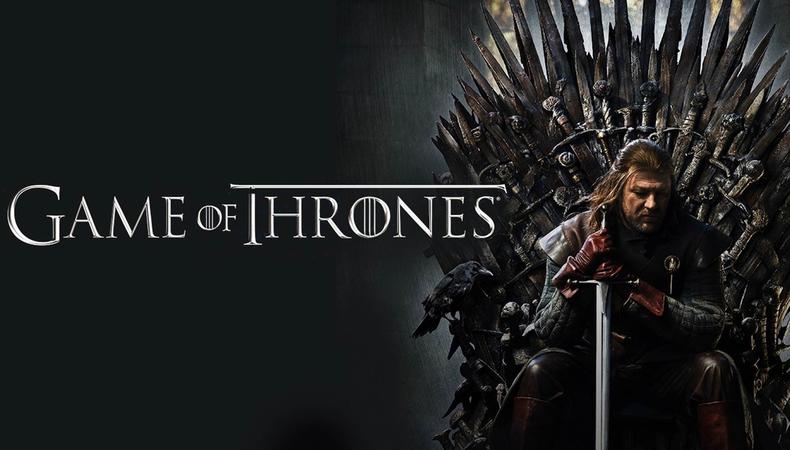 On Broadway and beyond, a curtain can rise as quickly as it can fall; a star can be swapped as easily as Bernie Telsey can say, "That's enough." Theater is the beating heart of New York show business and, if you want to make it here, it's crucial you're up to date on incoming projects, latest castings, and other industry news. Don't worry, Broadway baby, Backstage has your back. Every week, we're rounding up the can't-miss stories no thespian should live without, so you can focus on important matters like hitting your high F. Curtain up and light those lights!
Winter is coming—to Off-Broadway.
If there's a dragon-sized hole in your heart following this week's season finale of "Game of Thrones," there is a silver lining. For a three-week run this October, "Game of Thrones: The Rock Musical — An Unauthorized Parody" will play at the Jerry Orbach Theater at the Theater Center in NYC. The spoof, which revisits the epic drama's first season, premiered earlier this year at the Macha Theater in Los Angeles. Casting is not yet known.
The Main Stem will brace for "Travesties."
A Broadway revival of the Tom Stoppard play, which won the best play Tony Award when it debuted in 1976, has been announced by Roundabout Theatre Company. This production of "Travesties" will be a transfer from London's West End, where it was Olivier Award-nominated this past year. Its star Tom Hollander is transferring along with the show, which begins previews at RTC's American Airlines Theatre on March 29, 2018. (Heads up, the team is currently preparing to hold Equity Principal Auditions!)
Broadway will keep the Boss a bit longer.
Before previews have even begun, Bruce Springsteen's Broadway engagement has already announced an extension. "Springsteen on Broadway," originally set to run for eight weeks beginning Oct. 3, will now run through Feb. 3, 2018, with an official opening set for Oct. 12 at the Walter Kerr Theatre. The 20-time Grammy Award winner will play five shows a week.
Two Broadway hits announce touring casts and additions.
While Andrew Lloyd Webber's "School of Rock" is still enjoying a healthy run on Broadway, the tuner is preparing to hit the road. Rob Colletti and Lexie Dorsett will lead the touring production when it launches in Rochester, New York Sept. 30, producers announced. Also still cleaning up on Broadway as well as on the road, "Beautiful: The Carole King Musical" is preparing to welcome new stars to its touring cast. Beginning Sept. 12 at the Fort Worth, Texas stop, Sarah Bockel will play the titular songstress, joined by new additions Andrew Brewer, Sarah Goeke, and Jacob Heimer.
Dave Malloy will present another New York project.
Just in time to succeed his beloved and innovative "Natasha, Pierre & The Great Comet of 1812" (closing on Broadway Sept. 3), Malloy's "Ghost Quartet" will reopen as part of New York Theatre Workshop's inaugural "Next Door at NYTW" season, a new works program intended for both theater companies and individual artists to produce projects. "Ghost Quartet," which debuted at the Brooklyn Starr in 2014 before a 2015 run at the McKittrick Hotel, will run at NYTW's 65-seat Fourth Street Theatre beginning Oct. 5. The cast will feature "Comet" cast members Brittain Ashford and Gelsey Bell, as well as Brent Arnold on the cello.
Ready to get onstage yourself? Check out Backstage's theater audition listings!