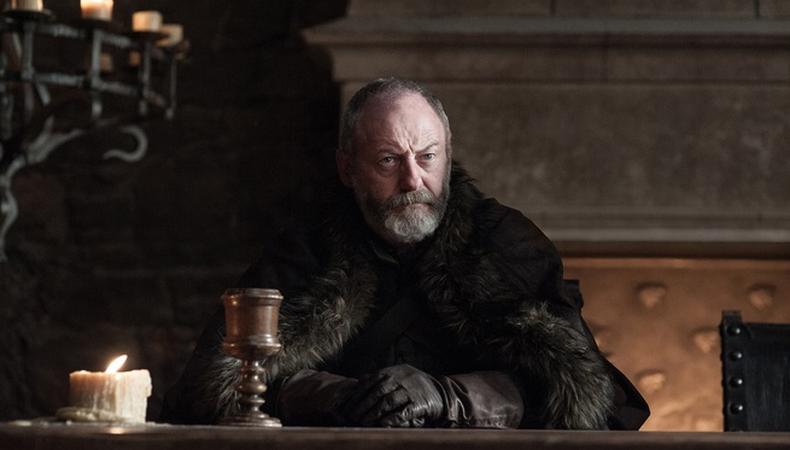 Details about the final season of "Game of Thrones" are slowly coming out. According to "Game of Thrones" actor Liam Cunningham, production for the show's final season will begin this weekend. Cunningham, who plays the character Sir Davos in the popular HBO series announced the news during a panel at Comic-Con today in NYC.
The first table read will take place on Sunday, followed by those for the next two episodes next week, then the cast will rehearse, and will begin filming after that. Cunningham has all six scripts for the season, but confidentiality measures have kept him from easily skimming over.
Filming locations haven't been disclosed for the series, which has its home base in Belfast, Northern Ireland. Last year, shooting also took place in Iceland, Spain, Canada, and Croatia. The seasons always feature the mega cast with tens to hundreds of locals as background actors, so be on alert for background opportunities over the course of the winter as production picks up any day. Nina Gold and Robert Sterne have cast the show from its first season in 2011.
Now that winter has arrived in Westeros, production has shifted to a time of year to reflect the snowy season, which might mean fans won't see the new and final season until 2019. HBO has yet to confirm any details about the release of season eight, and the premium network is famously secretive about pretty much anything having to do with the record-breaking show. Until word from them, followers must make do with any info the cast is willing to share.
Cunningham is one of several entertainment figures from all across the science-fiction and fantasy landscape appearing on panels at the iconic entertainment, comic, and anime convention, which runs through Sunday.
Check out Backstage's London audition listings!