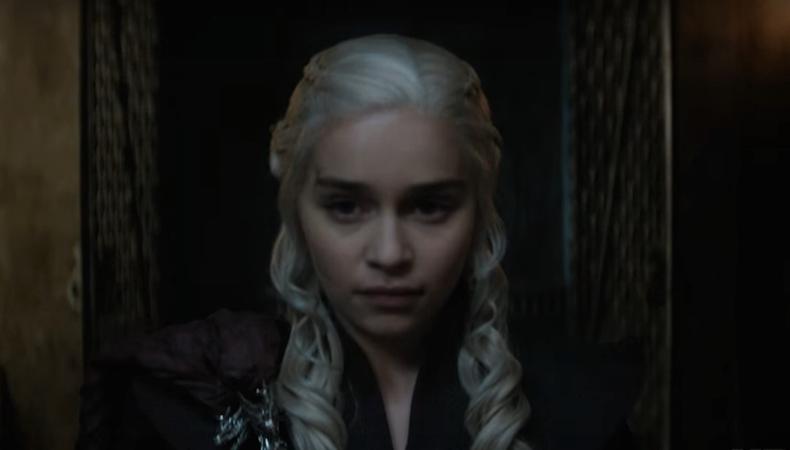 Your favorite TV stars will convene at the Emmy Awards Sept. 17—with one notable exception.
HBO's "Game of Thrones," which last year broke the Emmy record for most wins ever for a fictional series, will not air its seventh season until July, after the Television Academy's eligibility cutoff of May 31. The fantasy drama from David Benioff and D. B. Weiss, based on the novels by George R. R. Martin, has taken home the best drama statue for the past two years and racked up 38 Emmy wins in total.
WATCH: 11 Actors Nailing Their "Game of Thrones" Auditions
Because the Emmys won't be feeling the hit show's fiery breath, networks and series will vie to fill its place in multiple drama categories. With the exception of PBS' "Downton Abbey," last year's other best drama contenders all remain eligible with new seasons: "The Americans" (FX), "Better Call Saul" (AMC)," "Homeland" (Showtime), "House of Cards" (Netflix), and "Mr. Robot" (USA). Pundits and critics agree "This Is Us," NBC's new sensation, could compete in major categories. Netflix's "Stranger Things" and "The Crown," both of which won big at this year's SAG Awards, will also be Emmys-eligible for the first time.
But don't count HBO out of the race entirely: "Westworld" will surely earn recognition in drama acting and technical categories, and "The Leftovers," "The Night Of," and "The Young Pope" could be players as well. It remains to be seen if the latter two shows, however, will be classified as dramas or limited series given that sophomore seasons may be in the works. Last year HBO topped the list of winning networks with 22 Emmys. Could it reign supreme at the 69th annual ceremony?
For now, sate your desire for more Westeros with the newly launched glimpse of Kit Harington, Emilia Clarke, and Lena Headey in the "Game of Thrones" Season 7 teaser below. Soundtracked to "Sit Down" by James, the trailer suggests that winter is indeed coming—but mark your calendars for summer! On July 16, Jon, Daenerys, and Cersei will launch campaigns of their own.
Want to star in a cable drama? Check out our TV audition listings!