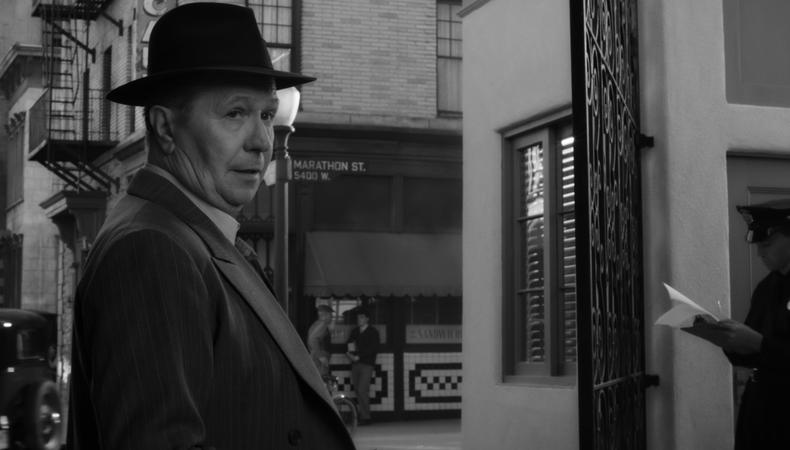 This content has been sponsored by Netflix.
It isn't often an actor gets to play a figure as nuanced, captivating, and flat-out fun as Herman J. Mankiewicz. The title role in "Mank," the new Netflix film directed by David Fincher and written by his late father Jack Fincher, is a career highlight for award-winning star Gary Oldman, who portrays the infamous Hollywood writer with both pathos and unabashed charm.
"What is he?" asks Oldman in the featurette below. "He's an alcoholic, he has gambling problems, he's an incredible writer, raconteur. I mean, it's such a delicious cocktail of all of these elements."
Thanks to Oldman's work, Mankiewicz will surely be remembered as far more than just the Oscar-winning co-screenwriter, alongside Orson Welles, of "Citizen Kane." In addition to taking on many of the man's physical qualities—Mank enjoyed whisky, which meant "sweaty palms, and that tummy"—Oldman and director David Fincher sought to "capture a spirit or an essence of him," he says. That's precisely what Oldman does in the role, and without the help of prosthetics or tricks to create a resemblance; he demonstrates that great acting means inhabiting a role inside and out.
For a glimpse at Oldman's character-building process, as well as tidbits from his co-stars Amanda Seyfried and Lily Collins, check out the behind-the-scenes video below.