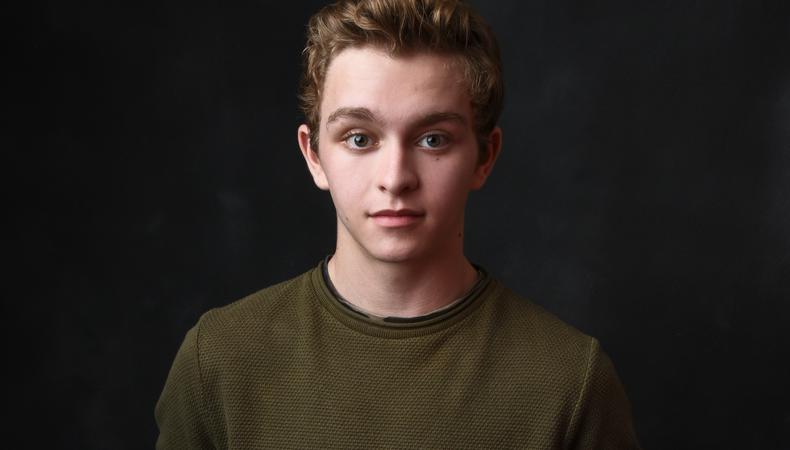 The following Career Dispatches essay was written by "Little Fires Everywhere" star Gavin Lewis.
Both of my parents work in theater, which means I've grown up around actors. Rehearsal rooms were often my playground and classroom all in one. Whenever I finished my homework, I observed the actors as they constructed captivating characters and stories, but I never really had much of an interest in emulating them. My parents were more than happy to have me focus on my schoolwork, and they didn't hesitate to remind me that a doctor had a much more stable income than someone working in theater.
However, I don't think you can fight genetics and I soon realized I, too, wanted to find ways to create interesting characters and to become a storyteller, just in a different medium: film and television.
I got my first job acting in film when I was nine. My parents had worked with a theater student who later started directing movies and his first feature happened to have a role that fit my description. My parents agreed to let me take the part, and for the first time, I had the opportunity to attempt what I'd been watching in the rehearsal room for years. The entire process was exhilarating and it was the final motivation I needed to pursue acting as a career.
After that first film I spent the majority of my time outside of school studying acting. I was lucky enough to find representation in Los Angeles which, thankfully, has led to hundreds of auditions, and I love the work preparing for each one. Every audition has been a chance to try something new and show it to an audience, even if it is just an audience of one casting director. Because I treat each audition as a final performance, I am not defeated by not getting role after role. And when I do get one, I'm pleasantly surprised to get the chance to revisit that audition character again.
Similarly, social media is a frequent topic of conversation amongst my friends and other young people trying to break into the business, as is the idea of people becoming "famous" through social media. I also think social media has fueled a belief that the way to be successful in this industry is to have a wide internet presence or some level of internet fame. Sure, it can be fun to try and be prolific on social media, but I view the life of an actor as something different.
I feel like young people in general, but especially those pursuing acting, spend a good deal of time working toward likes and views online, which frankly is something that doesn't concern me all that much. I worry about the pressure young people put on themselves in the pursuit of followers, thinking those numbers determine success. For me, anyway, I've found it more beneficial to spend that time studying my craft. It's also a lot less pressure. My experience growing up around hard working actors, who were there because they loved what they did and who were clearly experiencing their happiest moments in the rehearsal room or onstage, enforced that thinking from the beginning.
Those same lessons helped me book my character of Moody in Hulu's limited series "Little Fires Everywhere." The experience has taught me so much, in particular, that "famous" people are made by working endlessly on their craft. I've had the privilege now to watch Reese Witherspoon and Kerry Washington work and have seen firsthand how both of them have a true love of craft; they keep their focus on creating and sharing great characters. Finding satisfaction and joy from the art of acting, whether for an audience of one or millions, is the most important lesson I've learned from my parents. And I can't wait to keep learning it over and over, from talented people for the rest of my career.
What advice would you tell YOUR younger self? Get more Career Dispatches right here!