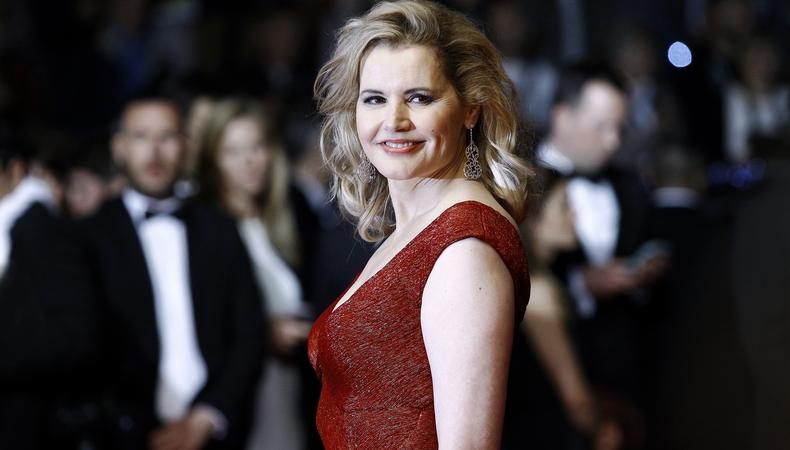 Academy Award-winning actor and producer Geena Davis' third annual Bentonville Film Festival concluded May 7 in Bentonville, Arkansas, after presenting an impressive 33 competition features, 14 spotlights, 19 shorts, and 4 episodic screenings. The rapidly growing BFF, doubling in size in just one year, is the only film competition that awards guaranteed theatrical, international, digital, and retail home entertainment distribution. "Brooklyn 99" star Terry Crews hosted the festival's award ceremony, which was attended by a who's-who of Hollywood regulars and industry executives.
With actors Meg Ryan, William H. Macy, Judy Greer, Jane Seymour, Stephanie Beatriz, Melissa Fumero, Amy Jo Johnson, and Aisha Tyler in attendance, the festival handed out 13 awards in different categories judged by a festival jury (including Rosie O'Donnell), the foundation itself, and the audience.
This year's major audience awards went to Austrian director Nicholas Shrunk's "Blood Road" and "A Happening of Monumental Proportions," directed by Greer. Other awards included a distribution deal unparalleled in the industry from Walmart, AMC Theatres Lifetime, and Starz, who joined the festival for the first time this year. A full list of the winners can be found here.
Browse our short film casting notices now!
Unparalleled in its emphasis on development, BFF is also celebrated for its commitment to promoting diverse voices; in order to compete, all films must meet two or more diversity requirements in the areas of director, producer, writer, lead character, or cast, crew, or extras. BFF representatives from Walmart, Coca-Cola, MARS, AMC Theaters, Starz, and Lifetime, all sponsors or partners of the festival, spoke on diversity in the media to this year's record-breaking number of attendees.
Co-founder Davis said of this year's success, "I am beyond excited at the support of my colleagues in the industry, from returning talent like Meg [Ryan] to our first time 'BFFs' like Judy Greer and William H. Macy who have embraced the mission of the festival. The films at BFF have inspired and provoked change that we hope will continue for years to come."
Want to hit the big screen? Check out Backstage's film audition listings!