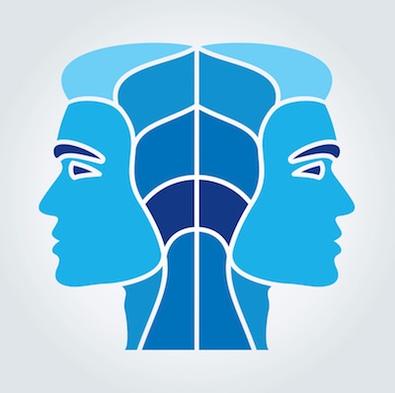 Gemini (May 21 – June 20)
In addition to many of you celebrating birthdays, June offers some down and ground time for busy Gemini after the Full Moon and spirited Uranus/Venus conjunction in the most social sector of your chart on June 3. The first weekend of the month, you're feeling the love and ready to bask in some much-deserved attention. When action-packed Mars (and later in the month, the Sun) goes into homey Cancer and your 2nd House of income, you have more energy to focus on your security needs and get back to some routines that promise more peace of mind. Money might be going out but you're also in a great place to bring it in. You're prioritizing stability even if it might manifest through a string of unrelated gigs. A proactive mindset yields fruit when Mars is involved, so take heart-centered action!
The big news this month is Jupiter is turning direct after being retrograde since February 6. Being that Jupiter is the planet of growth and good luck, his turning direct in your 5th House of love affairs and creative self-expression, should be a boon to those areas. Your attention may have been brought to places where your heart or self-expression was blocked or blind to some truths, and now you're ready to be set free and go after what you want with more gusto. It's time to have more fun with your creative process, and because Jupiter is the sign of coupled Libra, the more collaborative the better. You're wanting everything to be a more apt expression of who you really are—from your clothes to romantic partners—and you're now in a place to truly cultivate and brings those things in.
Kelly Chambers is a writer, actor, and astrologer living in Los Angeles. She can be reached for private astrology readings through her website theastrologersdaughter.com. You can also check her out in the web series "Break Hollywood with Nice & Fargo," a comedy by actors for actors. Follow the latest in cosmic news on her Instagram and Twitter. She welcomes your comments and insights.
Ready to see what else June has in store for you? Check out our film audition listings!