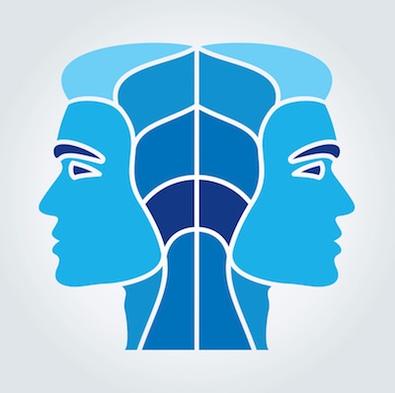 GEMINI (May 21 – June 20)
Community, community, community! Fresh, out-of-the-blue connection are popping up everywhere as rapid fire Mars and Uranus in your 11th House of Networking has been magnetizing new people that are in a positon to support long-term dreams and plans. Your place in the world is changing and with Neptune in your career house, it may seem like it's hard to hold onto your branding statement without it morphing from one day to the next. Thank God you're so adaptable!
Your role is coming into clearer focus, and likely the people around you may know better of your talents than you're able to see yourself, so listen up! The time to take action and jump on opportunity will be in the first half of the month when Mars is in take-charge Aries. After the 13th, when Mars enters slower-moving Taurus and the mysterious, behind-the-scenes 12th House, it's best to follow your intuition and only take action if you really feel pulled. Consciously quieting the ego and knowing when to rest will be beneficial to you in April, so don't judge any awkward silences.
New themes and magical new beginnings are and have been brewing, if you can just stay out of overwhelm. The presence of Neptune so close to the latest New Moon is likely opening doorways bedazzled with spiritual and imaginative themes. The catch here is to not get too attached to how fate will play its hand and remain open to what the world needs from you.
You've been quite a lightening rod, and the Cosmos are encouraging you use your individual voice to bring awareness to causes that are close to your heart. If your opinions and ideas are unpopular—or, more likely, ahead of their time—trust your sense of truth (not to be confused with the ego!). The New Moon in Aries and your Eleventh House on March 27th will underline these themes. Get used to being a fire starter and continue to wisely choose the company you keep on your journey upwards and outwards. It's not going to be quite ride this month, but an eventful one to be sure!
Kelly Chambers is a writer, actor, and astrologer living in Los Angeles. She can be reached for private astrology readings through her website theastrologersdaughter.com. You can also check her out in the web series "Break Hollywood with Nice & Fargo," a comedy by actors for actors. Follow the latest in cosmic news on her Instagram and Twitter. She welcomes your comments and insights.
Ready to see what else March has in store for you? Check out our film audition listings!
The views expressed in this article are solely that of the individual(s) providing them,
and do not necessarily reflect the opinions of Backstage or its staff.