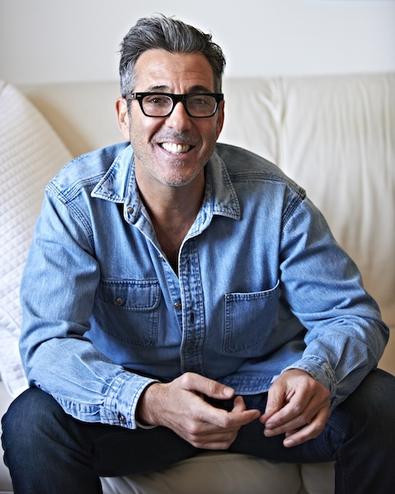 Having dressed actors at all different levels of the business from Oscar and Tony award winners to kids just starting out, I know how important your day-to-day appearance can be. I talk about these realities in my book "Change Your Clothes, Change Your Life: Because You Can't Go Naked." Believe it or not, when you open that door to the casting office, those folks make up their minds about you in 60 seconds flat. Your clothes and the way you look speak volumes—even to the receptionist—so you want to make sure you say exactly what you want to about yourself before you even open your mouth!
1. Wear a pop of color. Wear the colors that make you look your best. Believe it or not, your eyes, hair, and skin tone are your costars! Listen to them! They are what I call your personal palette. One of the biggest challenges I have is helping my clients embrace their color strengths rather than fight them! If you have blue eyes, didn't your Mom always tell you, "Honey, put on the blue sweater! It brings out your eyes!" Are you a girl with dark eyes and raven hair? Haven't you noticed that ruby red dress makes folks rave? And if you're a redhead with the map of Ireland all over your face, sure you've noticed that shamrock green is for you? These are simplifications, of course, but the basic truth is there.
I sometimes think that 80 percent of getting your look right is in the color! Pastels look better on fairer complexions. Bright jewel tones work better on darker skin tones. And silvers and pale lavenders are terrific for the more mature thespian. But seriously, listen to the compliments you get when you wear certain things, and let that guide you to the colors you look good in!
2. Work your ass-sets. Wear clothes that flatter your silhouette. When I dress someone, I like to start with the positives. So be honest: Stand in front of that full length mirror, and take your inventory. Do you love your arms? Do you have a great bust? Do you have million-dollar legs? Are you a curvy girl or runway ready? And guys, you need to go through the same list. Are you a linebacker with a 22-inch neck or a bank manager with a 29-inch waist? Actors in the biz don't have to be pin-up girls or GQ cover models, but they can be in clothes that accentuate their most attractive features for that first open call. At the end of the day, casting directors want to see what you're going to look like on stage, whether it's a contemporary drama or a period musical comedy! The costume designers can use elaborate construction and padding to change your silhouette, but your job at the audition is to show the producers what your basic frame is and how appealing you can be as you!
3. Wear clothing that fits. Have you ever had a friend who's attractive enough and even spends time on his appearance, but who somehow always looks shlumpy, even faintly silly? And it's because his clothes don't fit? No really! Because his clothes don't fit! This is especially true for the men! Guys will often buy clothes a size (or two) too large for that "comfort factor!" But some female clients make this mistake as well. Once you've identified your assets and your best body features, you've got to show them off properly with the right fit. Don't wear anything too loose or too tight. If you're working the toned arms in a sleeveless sundress make sure the rest of it isn't a tent!
4. Be aware of what your clothing communicates. I keep repeating, "Choose clothing that says what you want to say!" As actors, you see costumes carefully chosen, designed, built, and fretted over in every aspect of the entertainment world. Entire films, television series, and plays are ruled by their costumes and how the actors wear them. Well, as auditioning actors, you have to apply some of those same choices before you even get the job!
Take into consideration what exactly you're going out for and plan accordingly. No one's asking you to costume your appointment with the casting director any more than they would ask you to bring in scenery or furniture…but, who would wear torn jeans and a sorority sweatshirt to a "Sound of Music" call? If you're trying out for "How to Succeed in Business Without Really Trying," try wearing office-appropriate attire! You'd be amazed how many actors show up in completely crazy or contrary looks for the appointments they have! It's as if they're daring the folks behind the table to suspend their disbelief at a pair of work boots and overalls for the role of Glinda! Wear clothing that allows the casting folks to imagine you in the role!
5. It's all in the details! This is one aspect of appearance and auditioning that should speak for itself, but apparently it doesn't! Even after you've got your colors, silhouette, tailoring, and clothing choices right, you can blow the whole thing! How? Things as simple as grooming. Your hair, your fingernails—even the shine on your shoes! You wouldn't think of going out the front door without brushing your teeth and making sure your breath was fresh, so why would you go to an audition with frayed shirt cuffs, a ring around the collar, a missing button on your jacket, wrinkled trousers, or a moth hole in your sweater? Men, the scruffy look is "in" right now, but it still requires that you shave your neck and make sure that the edge on your beard is sharp along your jaw line. And be sure you can even grow a symmetrical and evenly thick scruff. Patchy spaces here and there all over your face just make you look like a hobo, (not like an actor auditioning for the role of a hobo if that's what you're going for)! Ladies, don't phone in your makeup, and some of you know that you do! Stop it!
I just want to close here by saying that one of the greatest joys I take in my work is seeing the pleasure and fulfillment my clients experience as they change and evolve. They feel empowered, renewed, and reinvented, no matter what field they're in. But for actors, this change can be life-changing. Performers are working with their emotions and their inner psyches as well as with their educations, their training, and their honed skills. Actors must, by design, be available and vulnerable to their feelings, and some of these issues of image can push buttons in a way that a housewife or bank manager doesn't have to address. But let's face it, the entire world is physical and visual. At the end of the day, everyone is looking at everyone else—and actors are paid to be looked at! So take your power! You came into this profession "a kid," but you're going out there a star!
Inspired by this post? Check out our audition listings!
Style expert and author of "Change Your Clothes, Change Your Life: Because You Can't Go Naked" George Brescia has appeared on NBC's "Today," as well as regular programming on CBS, ABC, and FOX. He is currently the red carpet commentator for Playbill.com covering Broadway openings, special events, and the Tony awards. His clients include everyone from Tony and Oscar winners to soccer moms. Follow him on Twitter @georgebrescia.
The views expressed in this article are solely that of the individual(s) providing them,
and do not necessarily reflect the opinions of Backstage or its staff.