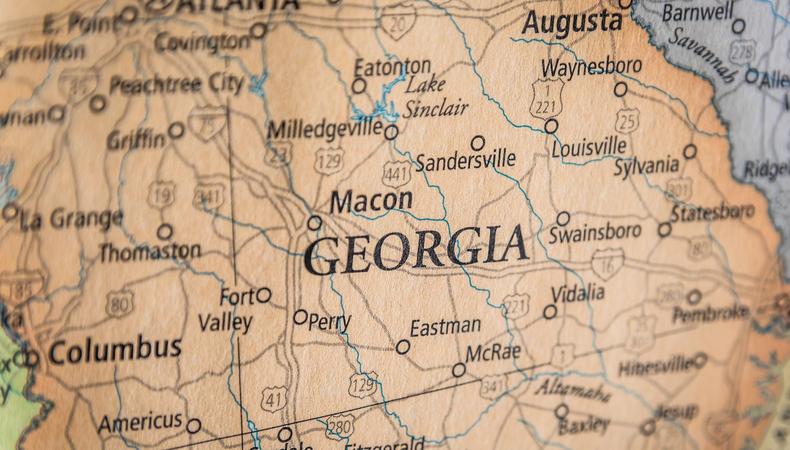 This summer, the nation was bombarded with a series of bills that looked to be forming an orchestrated ambush on Roe v. Wade, the U.S. law granting people the right to safe abortions. With "heartbeat bills," as they've been dubbed, significantly restricting a person's access to medical procedures, Hollywood's response was to try and restrict investments in those states.
Georgia, one home of recent antiabortion legislation, has been one of the top locations for film and television production in the past few years, rivaling even California. According to statistics provided to Backstage by the Georgia Film Office, in the 2018 fiscal year, 455 television and film productions contributed $9.5 billion to Georgia's economy and were responsible for 92,000 jobs in the state.
But since the bill was signed into law by Georgia Gov. Brian Kemp, many producers and studios vowed to reconsider their involvement in the Peach State after significant pressure from actors and behind-the-scenes talent.
After the bill was passed, Netflix was the first major studio to announce that it would reconsider the state for future projects. A boycott drive began trending on Twitter, and it appeared Disney was soon to follow, with actors pledging to refuse to work in the state until the law was revoked. Companies such as AMC, CBS, NBC Universal, Sony, and Viacom followed. However, some, including Stacey Abrams, came out against a boycott approach.
Abrams, who lost the governorship to Kemp in a widely watched race during the 2018 midterm elections, has friends in Hollywood. During her popular campaign, superstars like Oprah Winfrey and Will Ferrell arrived in Georgia to root for Abrams and encourage get-out-and-vote efforts.
After #BoycottGeorgia trended on social media, Abrams spoke to the Los Angeles Times, encouraging moviemakers to do the opposite. "While I understand the calls for a boycott in Georgia, I'm going to follow a different path," Abrams said. "I think the superior opportunity for Georgia, in the specific, is to actually use the entertainment industry's energy to support and fund the work that we need to do on the ground because Georgia is on the cusp of being able to transform our political system."
Currently, projects for Amazon, AMC, BET, Bravo, CBS, the CW, DC Universe, Disney+, Fox, Netflix, Warner Bros., and HBO are still filming in Georgia.
Jordan Peele and J.J. Abrams announced that they will proceed with their upcoming HBO collaboration "Lovecraft Country" in Georgia, donating "100 percent of [their] episodic fees" to fighting the antiabortion bill. And, recently, BET announced a new original Tyler Perry show, "Sistas," will be shot at the entertainment mogul's production studio in Atlanta. Viacom owns BET.
Whether other studio executives and producers will stay true to their threats to yank projects from the state remains to be seen. The Atlanta Mayor's Office of Film & Entertainment declined to comment to Backstage about any potential impact the bill has inflicted on the city's entertainment economy. The state's film office has informed Backstage that statistics on the 2019 fiscal year, which includes any potential impact from the bill, will be released in the upcoming weeks.
Georgia's antiabortion law is scheduled to go into effect in January, and is currently being challenged in court. Medically safe abortions are still available in the state to those who need them.
This story originally appeared in the Sept. 12 issue of Backstage Magazine. Subscribe here.