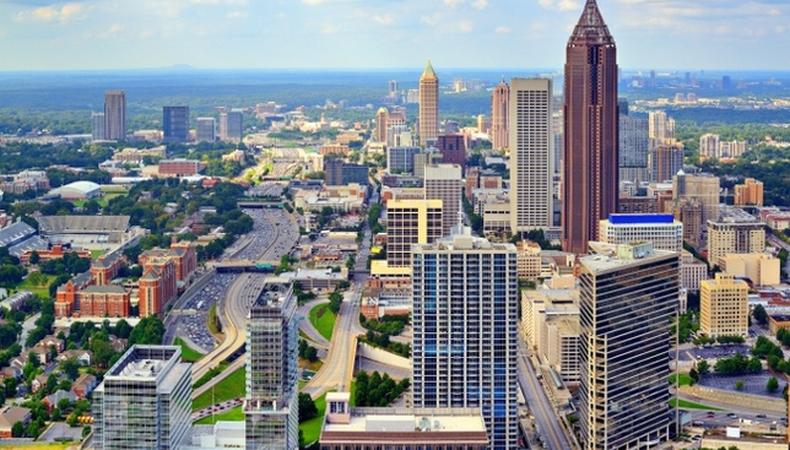 Georgia continues to blossom into the "Hollywood of the South," and as more and more film productions take notice, that means background acting opportunities for locals! Working as an extra is a great way to make money and gain experience in front of the camera, and the following seven companies are dedicated to introducing early-career actors to that process. Check out their websites, like their Facebook pages, and stay tuned to Backstage's Atlanta audition listings for updates on the exciting film and TV projects they're casting!
New Life Casting
Led by Ann Wittenberg, this full service casting agency has put local talent in front of the camera on such high-profile projects as "Ant-Man" starring Paul Rudd and "Mother's Day" starring Jennifer Aniston and Julia Roberts. With the Atlanta film market growing, more and more productions are turning to New Life to give their projects, well, new life. According to their website, the company works "to pair you with the right production in order to create temporary or ongoing job opportunities." This means early-career actors in Georgia have access to the kinds of extras gigs that can get the ball rolling. Plus, as Wittenberg told Backstage last year, "We also have some of the nicest people in the world. I find that everyone who has worked here has loved it."
Extras Casting Atlanta
Ever heard of an AMC drama called "The Walking Dead"? Extras Casting Atlanta can put you in front of the camera amid the zombie apocalypse; the community is strong and the opportunities are constant on their Facebook page. Janel Bersabal, Patrick Ingram, and Nathan Wright make up the team, which has also cast background talent in projects ranging from "Scary Movie 5" to "The Blind Side." If you have a headshot and basic stats and skills ready to go, join their database for more information and updates.
Rose Locke Casting
This extras casting company recently put out notices for the upcoming "Baywatch" reboot starring Dwayne Johnson and Zac Efron, as well as "Baby Driver," which stars Jamie Foxx, Jon Hamm, and Kevin Spacey. In addition to their Facebook page and an additional one dedicated to only Savannah casting gigs, Rose Locke often posts acting opportunities to Backstage's listings. (Hint, hint!)
Hylton Casting
Entering yourself in the Hylton Casting extras database is easy, and once you do, they'll contact you about any number of projects for which you fit the description. Helmed by founder Heather Hylton Bivens, the full-service casting company also works to submit to principal roles for feature films, commercials, and both scripted and reality television. Credits for background casting include "Teen Wolf," "Being Mary Jane," and "House of Payne." They're one to keep an eye on.
Tammy Smith Casting
Since 2012 Tammy Smith Casting has been getting local actors' feet in the proverbial door. Counting "The Originals," "Get On Up," and the soon-to-open "Captain America: Civil War" among her credits, Smith originally got her casting experience in Los Angeles and brought her expertise to the Peach State. TSC's website also includes key information on working as an extra or stand-in.
Marinella Hume Casting
Another company specializing in both extra and principal role casting, Marinella Hume Casting has offices in Florida and Illinois as well as Georgia. Co-founders Bill Marinella and Andrea Hume have cast everything from "Chicago P.D." to "Ride Along 2." "Casting requires much more than just an eye for talent," reads their website. "Our team is able to look beyond and dig deeper providing more qualified results for your production or project." Check out Marinella's interview with Backstage, which is full of advice for first-time background actors.
Pierre Casting
Atlanta's Pierre Casting allows actors to submit themselves to a popular database full of opportunities for background acting. With their extensive experience casting series regulars and other principal roles, you never know when an extra gig might lead to something more substantial. CD George Pierre has also partnered with PPP&E, one of Atlanta's growing video production companies. Check them out!
*This post was originally published on April 28, 2016. It has since been updated.
Inspired by this post? Check out our Atlanta audition listings!