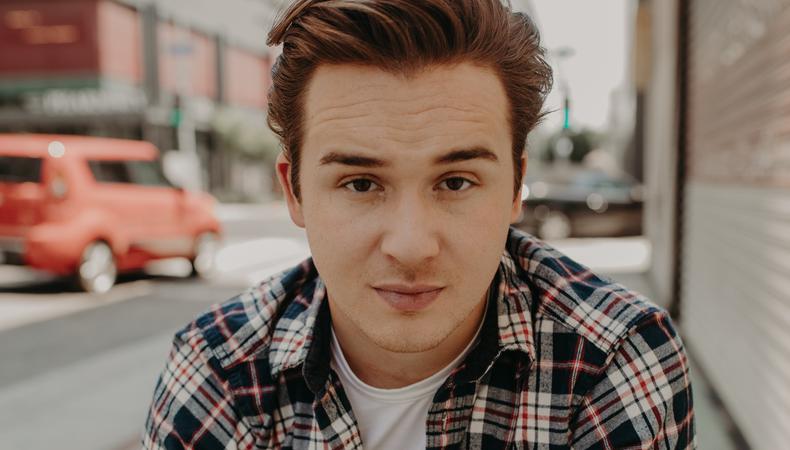 The following Career Dispatches essay was written by Gerald Isaac Waters, who stars in the new feature "All Together Now," streaming now on Netflix.
As a child growing up in a small town in Tennessee, if you would have told me that someday I'd be 28-years-old, living in Los Angeles, and acting in a feature film, I would not have believed you. But here we are! Although getting to this point was not the easiest journey, it is one I am thankful for everyday. Learning to overcome life-altering obstacles and pursue a dream is hard work, but also intoxicatingly rewarding.
Five years ago, I suffered a fall that left me permanently paralyzed from the neck down, and confining me to a mobile wheelchair. Hearing words like "new normal" and "never again" in a time of such darkness can sting even more so than on a day-to-day basis. And yet, digging down in the depths of your soul and reaching for every ounce of courage and positivity can drive you to accomplish more than you thought possible, and push you to achieve the impossible.
When facing any situation in life, I feel there are two distinct options: the Positive and the Negative. No matter the situation, being able to "roll with the punches" (pun intended) is the key to success for me. I have quite often been referred to as being "the happy friend" or overly positive. It's something that was instilled in me at a young age and has wholeheartedly helped me not only navigate my personal life but has trickled into my acting career.
Becoming an actor is something I have wanted to do ever since I can remember. Being able to not only entertain but also be that sense of momentary relief for someone else is something I strive for. I am eager to continue to get my hands dirty in the best creative ways possible. Being able to dive into a project and do the work just makes me feel at home... So, of course, as I am more than 2,000 miles away from my actual home, it's something I cherish and don't take lightly! Having fun and allowing your passion to shine through any and everything you do is something every person can and should strive for!
So whatever lies in my future, I'm ready. Ready to continue to strive, work hard, and be that overly positive person in people's lives!
Looking for remote work? Backstage has got you covered! Click here for auditions you can do from home!