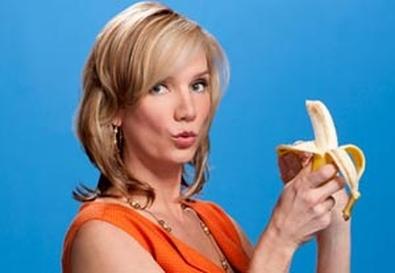 Denis Butkus, New York; 'The Caine Mutiny Court Martial' and 'The Coast of Utopia' (Broadway), 'Othello' (Off-Broadway)
I started working with my agent by way of a fortuitous intervention by the cast and director of the Mint Theater Company's production of "Walking Down Broadway."
It was the fall of 2005, and we had a great time rehearsing and opening the show. The cast and director were all fantastic, and we were lucky enough to receive nice notices and enjoy full houses for the run. One day I arrived at the theater early to take a nap in one of the beds that were part of the set—I was working the breakfast and lunch shifts in a major corporate bank's executive dining hall during the day and performing the show at night. When I woke up, the cast had begun to assemble for the evening's show. While I was yawning and groggy from a fitful rest—I've never been a good napper—some of the actors started saying, "Oh, my agent came to the show last night and really liked you." Flattered, I inquired further and quickly discovered they were all represented by the same agency. To my surprise, and without any prompting, they had all recommended me.
When the director of the show came in for a brief note session that same night, he revealed to me his long-standing friendship with the agents who had attended the night before and recommended that I meet with them. The fact that all of these people had so generously recommended me meant that I had the confidence to put my best foot forward during my meeting with the agents in their office. I just marked my sixth year with them and hope for many fruitful years to come.
Daniel Talbott, New York; 'Marat/Sade' and 'The Revenger's Tragedy' (Off-Broadway), artistic director of Rising Phoenix Repertory
In the beginning of my third year at Juilliard, I was at my friend David Chandler's house, and while we were hanging out, he asked me what I planned to do agentwise after graduating. I told him I honestly hadn't thought about it yet but would of course love his advice and thoughts.
He'd been with the same agents at the time (I think) for over 25 years, and he started by asking me what type of actor and theater artist I wanted to be and what type of career I was hoping to have. I told him, and he said, "I'm with a midsize agency that loves and respects the theater and character actors, and I think you might really like them and they might like you." I was really hoping to sign with someone before my showcase at Juilliard, so that my entire fourth year didn't become about that search. And then, without knowing about this conversation, one of my favorite teachers at school also recommended that I meet with the same agency that represented David. Based on both of their recommendations and their friendship, I found my agents at the wonderful Peter Strain & Associates.
It's been more than 10 years now, and they have seen me through some major ups and downs, both personally and professionally. When friends talk to me about looking for agents, I always feel that it comes down to pretty much the same thing: knowing and being honest about what type of career you really want and then finding the right partners to go on that journey with you.

Beth Littleford, Los Angeles; 'The Hard Times of RJ Berger,' 'Desperate Housewives,' 'CSI: Miami'
I spent the early '90s in New York City taking acting classes, auditioning, and submitting my headshot for projects I read about in Back Stage(!). I heeded the advice that I should audition as much as possible and perform any chance I got. I did, but I felt like I was toiling in obscurity.
Then things started to shift for me when I fell in with the comedy improv community and got a sketch group together. Our group would test out one sketch at a time before our improv shows and, before long, had a strong full-length sketch show ready to go. We pooled our money, rented the back room at a theater complex on Theatre Row, and invited everyone we knew to come.
Around this time, a Back Stage reporter was doing a piece on sketch troupes in New York and included our group because she knew one of our members and had seen us perform. The article also mentioned a big comedy manager. So I sent the manager our press pack—basically our photo and the Back Stage article. I circled our mention in the article in red pen and invited him to the show.
He came to see us and told me afterward that I needed to "get some heat" on me by doing a one-woman show. So I heeded that advice. I gave myself a month. I booked a tiny basement theater, ran the smallest ad possible in The Village Voice, and then wrote the show.
The manager came and brought along an agent, and they told me after the show that they both wanted to represent me. And I've been giving away 25 percent of my income ever since.
Heather McDonald, Los Angeles; 'Chelsea Lately,' 'Malcolm in the Middle,' 'White Chicks'
In my mid-20s, I was at a party in L.A., rubbing shoulders with such notables from the late 1990s as Kato Kaelin and up-and-comer Carmen Electra, when I was approached by a William Morris agent. He was about 30, a little on the short side, well-dressed, with dark-rimmed glasses, and full of charisma. He gave me his card and told me to call him on Monday morning. I was very excited, since the closest I'd come to securing an agent was when I was courting a small agency and finally got all eight agents to come see me do standup. When I attempted to put them on the comp list, the asshole running the room wouldn't allow it, so I had to put another $64 on my credit card. My set went great, and so did the guy's after me. They passed on me and signed him.
When I went to meet the William Morris agent, named Alan, at his office the following Monday, his assistant asked how I knew Alan, and when I told her we met at a party, she sarcastically said, "What a surprise." What was that supposed to mean? I said, "I'm a standup comedienne who just wrote, starred in, directed, and produced my own one-woman show to a one-night-only sold-out performance." Although I bragged, I failed to mention that the theater only held 99 seats and every single attendee knew me personally. I continued, "Alan is dying to see my VHS tape of it!"
When I got into Alan's office, he sat right next to me on his loveseat. When I attempted to speak in one of the various accents I listed on my résumé under "special skills," he leaned in and began to kiss me. I uncharacteristically kissed him back, but when he attempted to unsnap my Donna Karan bodysuit at the crotch, I pushed him away. I felt pretty sleazy but was still hopeful he'd pop that VHS tape in and sign me. After he called me twice, both times after midnight and drunk, I realized the letters WMA were not in my immediate future.
An agent eventually signed me after I started writing on a television show, a job I got myself, which is, sadly, how it usually works.