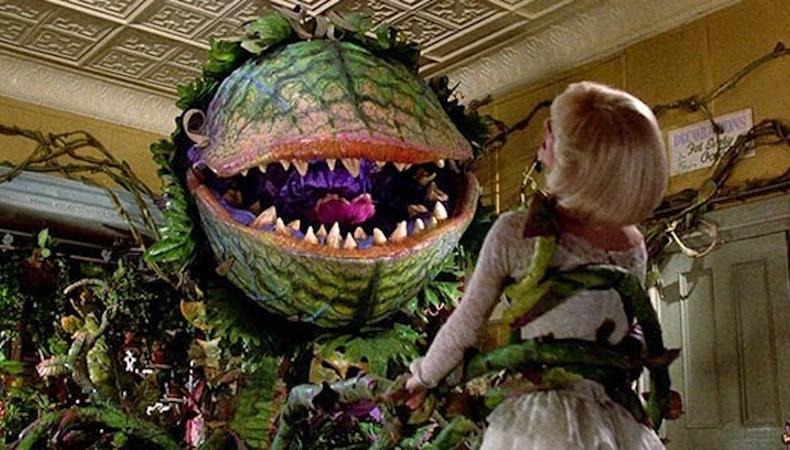 Finally, it's the most wonderful time of the year! That magical, fright-tacular time when you can break out the box of old costumes and create a creepy look to hit those Halloween parties. Or skip the parties and check out these five events, most of which are tied into Hollywood and Halloween. At this point, why not just combine the two? "Hollyween" has a nice ring to it, no?
Explore the untimely demise of a '60s Hollywood legend.
Jayne Mansfield was a Hollywood starlet who is probably better known today for her gruesome death than any of her acting roles. A new documentary, "Mansfield 66/67," explores the last two years of the actress' life and addresses bizarre rumors that she was killed by a curse after a dalliance with a Satanist. Catch it at the Ahrya Fine Arts Movie Theater in Beverly Hills from Oct. 25–Nov. 2, and join the film's creators and talking heads on Oct. 27 to delve into Mansfield's life...and death. (Tickets: $12-20)
Get your yearly horror-film fix.
If your Halloween isn't complete without seeing a horror film in an actual theater, you're in luck! The Alex Theatre's annual "Hollywood Scares!" event is back on Oct. 26 with "The Brides of Dracula," the 1960 sequel to "Horror of Dracula" starring Peter Cushing as the man himself. If you're unfamiliar with the Hammer Films canon, don't miss this; many consider this the legendary film house's very best. Also, come early to watch celebs and comedians play a festive parody round of "Hollywood Squares." (Tickets: $16)
See "Little Shop of Horrors" read live.
Somewhere along the line, you've probably encountered Roger Corman's "Little Shop of Horrors," whether a production at the community theater or in one of its film adaptations. Join a cast of actors including the imitable Jennifer Tilly, Josh Fadem, and Lauren Lapkus for a unique table read of the original script at the Bob Baker Marionette Theater on Oct. 27. No matter how you've seen the "horroromedy" interpreted, this is sure to be a once-in-a-lifetime experience. (Tickets: $20)
Celebrate the holiday with two original silver screen divas.
Bette Davis and Joan Crawford are having quite the year, so why should they bow out of the spotlight at Halloween? Celebrate these two cinema queens at their "Halloween Soiree" at the UCB on Oct. 28. Oscar Montoya and Ruha Taslimi portray Davis and Crawford, recreating some of their most iconic moments from "What Ever Happened to Baby Jane?" and entertaining other horror-movie characters like Norman Bates and the Grady Twins from "The Shining." (Tickets: $5)
Overdose on cuteness courtesy of dressed-up dogs.
If you've been so busy prepping for auditions and rehearsing for roles that you haven't had a chance to get your own Halloween costume together, head to the Idle Hour bar in North Hollywood and marvel at cute pups instead. That's right: On Oct. 30, pooches in costume compete for doggy goody bags (and gift cards for their owners) with all proceeds from ballots benefitting the East Valley Animal Shelter. (Free)
Check out Backstage's Los Angeles audition listings!