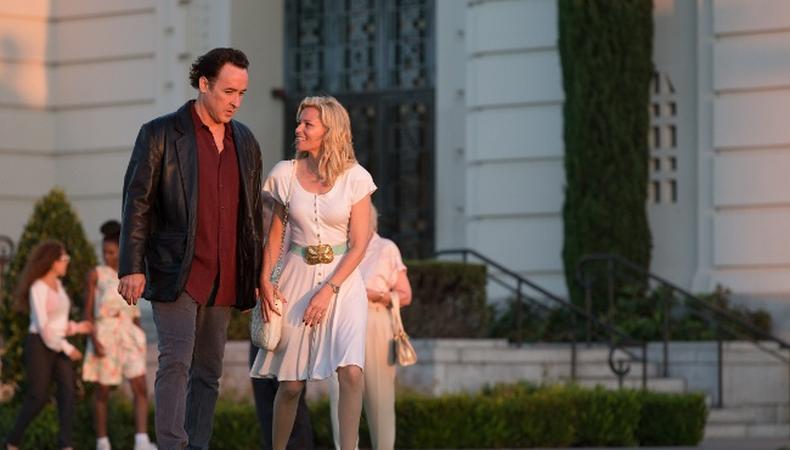 Like so many great artists, former Beach Boys composer Brian Wilson's career has not been without struggle. While writing the American rock classics "Good Vibrations" and "Wouldn't It Be Nice" in the 1960s, Wilson was slowly losing his sanity. And in the 1980s, he fought to get it back after suffering mistreatment and misdiagnosis under the care of psychotherapist Eugene Landy.
All of this and more is explored in "Love & Mercy," the Bill Pohlad–directed biopic centered on the music legend's life.
"Because musicians do lead, in many famous cases, adventurous, wild, or sometimes tragic lives, the challenge of working with material that has to do with music or with creative people then becomes, How do you not make it conventional?" says screenwriter Oren Moverman. "How do you not make it the story that everybody knows, or the VH1 special of the rise and fall of a certain artist?
"How do you avoid numbers: born, raised, tragedy, creativity, fame, 'the climb'—all the things that we're so familiar with? How do you avoid all those tropes?" he asks. "How do you avoid the conventions?"
The co-writer of 2007's "I'm Not There.," which told Bob Dylan's life by using six different characters each playing a version of the singer-songwriter, Moverman considers himself lucky that projects he's worked on have aimed to be "adventurous in structure," and have had "more original ways of telling biographical stories without falling into those conventional traps."
"Love & Mercy," out June 5, starring both John Cusack and Paul Dano as Wilson, Paul Giamatti as Landy, and Elizabeth Banks as the musician's second and current wife, Melinda Ledbetter, is no exception.
Instead of telling Wilson's story chronologically, the film switches back and forth between "Pet Sounds"–era '60s Wilson (Dano) and '80s Wilson (Cusack), a decision Moverman said he and Pohlad made the first time they spoke about the project.
Using the Dr. Landy aspect as a "middle point," the writer says they tried to structure the film so that "if you told the story of Brian in the '60s, it all leads up to a place where Dr. Landy steps into his life in the '70s for the first time and kind of 'saves' him from this demise. And if you look at the story in the '80s, it's really the story of getting away from Dr. Landy, to a place of freedom from that kind of oppressive personality controlling his life."
"So we sort of thought that if you tell the story of everything that led up to the point where Landy steps in and, at the same time, tell the story of everything that happened with Melinda [who was instrumental in helping Wilson escape from the doctor's care], what you'll do is end up with a creative structure where, by the end of the movie, Landy sort of shows up for the first time and is also kind of banned from the kingdom."
And like so many great artists, Moverman and Pohlad's distinct structure was inspired by another visionary: Wilson himself.
"We had been inspired by what Brian did with his music, which is just create these chord changes which people didn't know, create these structures for songs that people had never heard before, and by the end of it, it's sort of a harmonious thing," Moverman says, noting they thought the film should be like their protagonist's music in that respect.
Drawing a comparison to the hit Beach Boys song "I Get Around," which, according to Moverman, "actually gets around in its chord structure," he thought it would only be fitting "to tell the story by cutting it up in a way where the moves are unexpected, but by the end of it, it arrives in a harmonious place."
Inspired by this post? Check out our film audition listings!