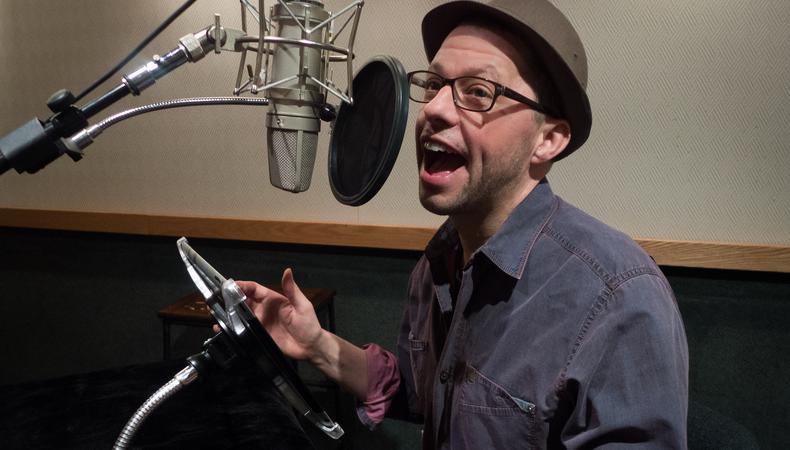 Are you a voiceover actor who thinks you're perfectly poised to launch a career in audiobook recording? You might be wrong.
"Not many people understand how rigorous it is to narrate an audiobook," says Audio Publishers Association President Michele Cobb. "Oftentimes with people who come from a voiceover background, they'll think that's good preparation for it, and it's not necessarily the case. Narrating an audiobook requires you to be doing hours and hours of reading of a title, as well as doing an emotional interpretation of the text the entire time. And many of these take days and days to record."
Which is not to say that voiceover actors—or any actors, for that matter—don't have what it takes to make it in audiobooks. But it's imperative to know it may not be as simple as it seems. The ability to pretend it's story time and read aloud isn't the only requirement of the audiobook world, which demands strong vocal capabilities sustained over long recording sessions, as well as skills in communicating clear intention and characterization. It's why many theater actors find easier success in the industry, according to Cobb.
But considering nearly 36,000 audiobook titles were published in 2013, up from 6,200 in 2010, according to APA, finding work in a booming business isn't out of the question.
For the best chance to get cast, record a quality demo that showcases range and skills, says Cobb, and get it to the right people. Asking other narrators in the industry for advice and listening to dozens of audiobooks can provide insight, as can taking classes specific to audiobook narration. "Audiobook recording is not for the faint of heart by any stretch," she says. So it's best to get a gauge from the pros on what's to be expected.
A 16-year veteran of the industry, Cobb has been championing the audiobook actor since the days when they had to sell work via cassette tapes. With today's advances in technology, she says both the recording and editing processes are simpler, making it easier for audiobook narrators to work from home.
"We still love it when a narrator works with a director or an engineer, but the technology and the software has allowed us to really speed up the way things are recorded," she says, adding one could record up to three or four books a month.
For those just getting started, she suggests joining APA to have advocates in your corner and to gain access to professional networking events, as well as other narrators.
"We're dedicated to helping our members market the product and learn about the industry at large."
The more you know before starting a career in reading books for money, the better off you'll be.
---
4 Resources for Audiobook Narrators
Edge Studio
With studios located across the country, Edge teaches technique for proper book narration, as well as for commercial work, dubbing, animation voiceover, and more. In addition to providing training, the studio also ensures that your recordings sound professional.
Paul Ruben
The award-winning director, producer, and coach works with narrators in public workshops in addition to one-on-one coaching to help prepare for an audition or hone skills they already have.
Patrick Fraley
Teaching everywhere from New York and Los Angeles to Atlanta and Seattle, Pat Fraley is a voiceover expert who's been working in the industry for over 30 years. In addition to workshops, Fraley also offers an at-home course study where actors can pay $100 for five classes, or $200 for classes with feedback.
Voice Los Angeles
This voiceover studio run by David Babich specializes in a number of vocal professions, including audiobook narration, commercial work, and other training. Located in Burbank, Calif., group workshops as well as private coaching are available.
Inspired by this story? Check out our voiceover audition listings!