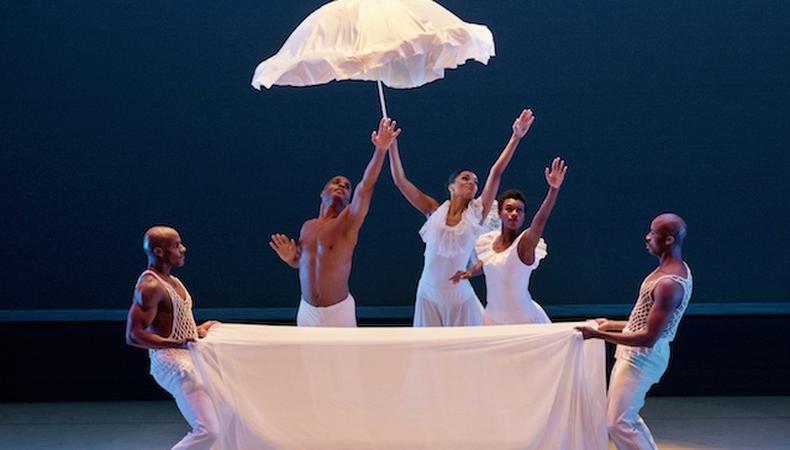 World-renowned Alvin Ailey American Dance Theater is casting talented dancers of all ages to join its company in this week's casting roundup! We also have jobs for those who may have more than one left foot, including a photo shoot for Levi's, a feature film, and more!
ALVIN AILEY AMERICAN DANCE THEATER
The famed Alvin Ailey American Dance Theater is casting professional male and female dancers of all ages and races to join its company. Auditions for dancers skilled in modern, ballet, jazz, and Horton and Dunham techniques will be held by appointment in New York City on April 17. Performances will begin this spring. The company is affiliated with American Guild of Musical Artists; those hired who are not members of the union will be required to join.
"ALONE WITH FRIENDS"
Nonunion talent is sought for Prop Thtr's production of "Alone With Friends," a new play following Steven, who, in the aftermath of a breakup "attempts to discover if straight and gay men can truly be friends." A male actor aged 30–39 is sought for that leading role, as well as five more male actors for supporting parts. By-appointment auditions will be held in Chicago, Illinois on March 25, with a run slated for June 30–July 16. Talent will be given a rehearsal stipend in addition to a share of 40 percent of gross ticket sales.
LEVI'S VINTAGE CLOTHING PHOTO SHOOT
Casting is underway for a male and female model to depict 1940s surfers in an upcoming photo shoot for Levi's Vintage Clothing. The spot, also seeking four or five male and female background models, will shoot May 25–26 in Los Angeles. Leads will be paid $500–$700/day, with background compensation set at $350/day.
"HELEN"
Talent is needed for lead, supporting, and day player roles in "Helen," a short student film for the School of Visual Arts depicting Kevin, who's "very fond and completely dependable on his nanny, Helen." The piece will shoot late May in New York City. Hired actors will be paid $125/day as well as provided meals.
"DEAR LIFE, YOU SUCK"
"Dear Life, You Suck," an indie feature following "a group of friends dealing with the complex and awkward roller-coaster of navigating through life having a quarter life crisis," is casting actors for several principal roles. The project will shoot in May 2018 in Philadelphia, Pennsylvania, and will pay a to-be-determined rate. Producers plan to apply for a SAG agreement.
For even more jobs you can head over to Backstage's casting calls! And be sure to visit our YouTube channel, which has answers to all your industry questions!