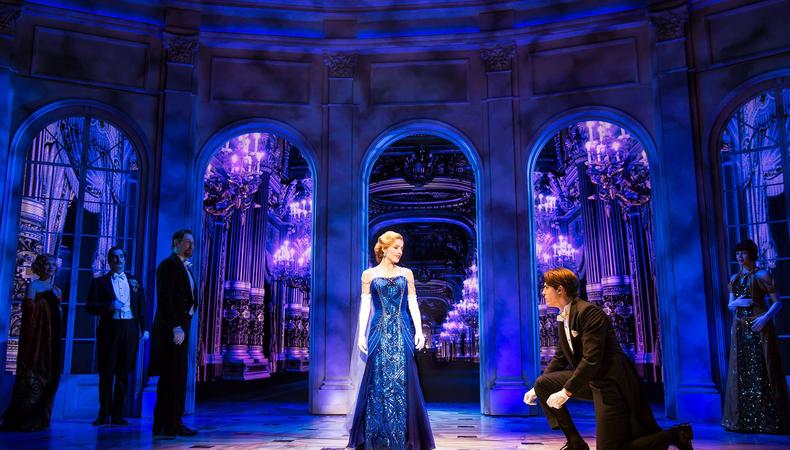 Looking for a gig on the Great White Way? What about a spot in the upcoming "Creed" sequel starring Sylvester Stallone and Michael B. Jordan? We've got both—and more—in this week's casting roundup. Don't miss out on these opportunities below!
"ANASTASIA"
Broadway's currently-running production of "Anastasia" is casting actors for possible replacements for several tracks, including the titular princess herself. Equity Principal Auditions will be held March 6 in New York City. Those hired will be contracted under an Equity Production (League) Agreement and will be paid $2,034/week.
"CREED 2"
Male and female talent ages 13–40 is sought to portray boxers in background roles for the upcoming feature film "Creed 2." Starring Sylvester Stallone, Michael B. Jordan, and Dolph Lundgren, the production is shooting March 26 through May 2018 in Philadelphia, Pennsylvania. Some pay will be provided.
"MOTHERLESS BROOKLYN"
Background talent is sought for "Motherless Brooklyn," a feature film directed by Ed Norton. Male and female actors ages 23 and up will be needed for the shoot slated for April 11 in New York City. Pay will be $143/10 hours in addition to overtime.
"BREAKER"
"Breaker," a feature film about a veteran who "returns home to a rural desert town where he forms a strong friendship with a wild horse that helps to turn his life around," is casting actors for a number of principal and day player roles. The project will shoot March 13–21 in Los Angeles and pay $50–$200/day, depending on the role.
UNTITLED FEATURE FILM
A still-untitled film for a faith-based production company needs actors for several lead and supporting roles. The piece will shoot this April in Oklahoma and provide pay for those hired.
For more great gigs check out Backstage's casting calls!