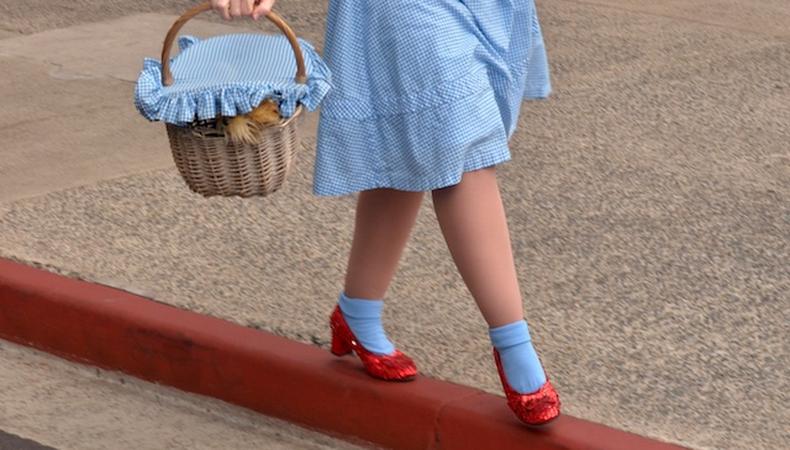 You could be off to see the Wizard in this week's roundup of casting notices! A national touring production of "The Wizard of Oz" is casting nonunion actors for principal and ensemble roles, plus we have opportunities in four feature films shooting around the country!
"THE WIZARD OF OZ"
Casting is underway for several principal roles as well as the ensemble for a nonunion production of "The Wizard of Oz." The musical will hold an open casting call April 10–11 and auditions by appointment on April 12, all in New York City. Rehearsals will begin Oct. 2 in Lancaster, Pennsylvania, with a run slated for Oct. 27, 2017–Aug. 4, 2018. Actors will be provided with professional weekly salary, housing, and meals on performance days, under a Dutch Apple Theatre contract.
"LEDA"
Feature film "Leda" is casting two young actresses, both ages 7–10, for a lead and supporting role. The piece will shoot this fall for approximately three days around the Baltimore and Frederick, Maryland areas.
"GHOST IN THE GRAVEYARD"
"Ghost in the Graveyard," a feature film in which "the ghost of a little girl comes back to haunt her friends," is casting several actors for lead, supporting, background, and day player roles. The project will shoot on weekends through this spring and summer in the suburbs of New York City. Hired talent will be paid $125/day.
"GOD'S LIONS: THE SECRET CHAPEL"
Three male and a female actors ages 18 and up are needed for supporting roles in "God's Lions: The Secret Chapel." The feature film, billed as " 'Angels and Demons' meets 'Indiana Jones,' " will begin shooting this fall in London and wrap at the end of the year in Belgium, Spain, and Italy.
"THE FAITH CLUB"
Feature film "The Faith Club" is casting actors for two leading and several supporting roles. Following Tommy, "a college chaplain [who] goes to pay his respects to an old high school buddy and finds himself out of his element and on a life-changing adventure," the film is set to go into production March 21–April 8 in Tucson, Arizona. The piece will provide compensation.
Hungry for more jobs still? Check out Backstage's casting calls! And then head over to our YouTube channel for the audition advice you need!