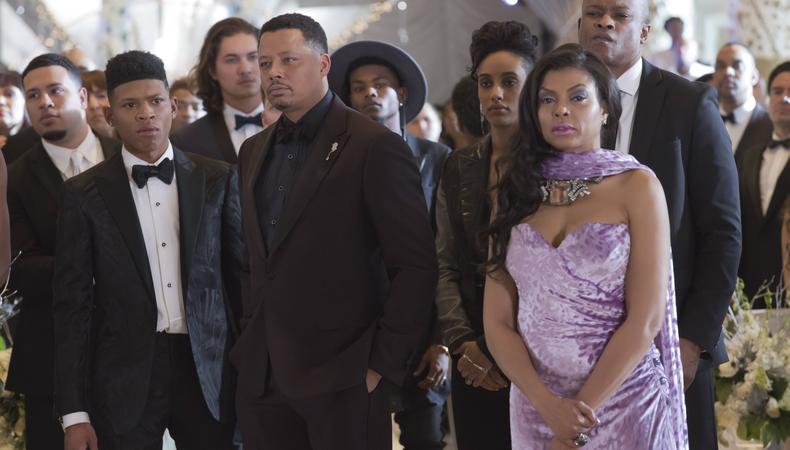 Have you ever wanted to appear on a smash hit television show that's breaking barriers and records? Of course you have—and now's your chance! In today's Backstage castings, we have roles on "Empire," as well as three other awesome opportunities. Check them out below!
"EMPIRE"
Your eyes don't deceive you—you really have a shot at appearing on "Empire." Fox's hit musical television series is currently seeking actors for supporting roles, to be filmed in Chicago, Illinois. The gig is scheduled to take place from July 19–28.
READ: "From Gut Reaction to an Entire Epic 'Empire' "
"PROJECT WICHITA"
Are you a charismatic voice actor? This paid gig is for you! Horseless Cowboy seeks voiceover talent for leading roles in "Project Wichita," a video game. Recording will take place mid-July in Los Angeles.
"BLINDSPOT"
Another thrilling television opportunity! NBC is seeking background talent for its smash series "Blindspot," featuring Backstage cover star Sullivan Stapleton. Shooting is tentatively set to take place on July 19 and 20 in New York City.
"BEST FRIENDS MYSTERY CLUB"
Writer-director Matt Vascellaro is seeking lead and supporting roles for a pilot presentation, "Best Friends Mystery Club." The project, which will rehearse and shoot in Los Angeles for two weeks beginning at the end of July, is billed as " 'Psych' meets 'Broad City.' " Check it out!
Want more? Check out our television audition listings!
And check out Backstage's YouTube channel for valuable acting advice: