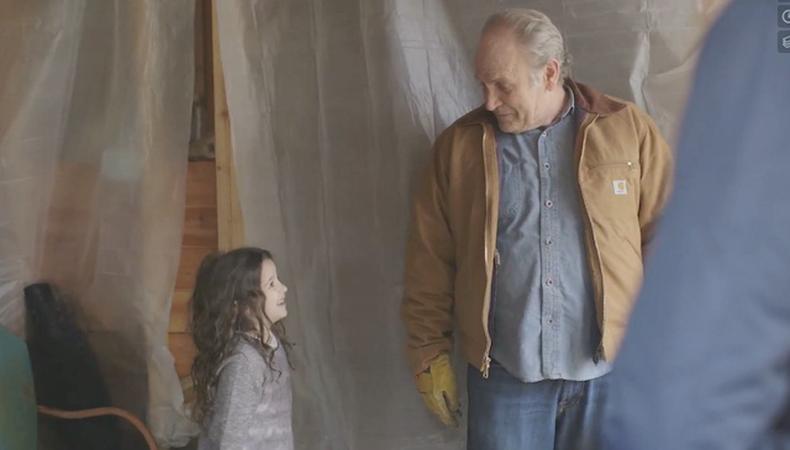 When New York area acting coach and Backstage Expert Matt Newton dove into directing his first short film, "Hide/Seek," earlier this year, Backstage was one of his first sources for casting the film's four roles.
"We received a total of 3,500 submissions, probably half of which came from Backstage," Newton said. "We wanted to put it out to everybody and use this entire process to help my actors document what happens from casting to pre-production to production to post-production."
With the help of "Homeland" casting director Kimberly Graham, Newton sifted through those 3,500 applicants and brought 60 of them in for auditions, 20 into callbacks, and eventually cast four. In using Backstage, he quickly learned what he was looking for from actors and what makes a profile really pop.
"It was really eye-opening on the casting process," he said. "It's really about people needing to know how to present themselves professionally.... We only looked at people who had footage attached to their profile on Backstage. Having some kind of a reel up there made the process easier, and if someone didn't have a reel, we were less open to seeing them."
READ: "9 Things You Must Know Your First Time Directing"
The reel comes in addition to accurate, up-to-date information, including professional headshots. Black and white images and shirtless pictures got a quick 'no' from Newton. And playable age ranges should be an honest, distinct range.
"Sometimes people's age range on their profile is something like 13–30, and it's harder to take those people as seriously because it seems like they just don't know themselves," Newton said. "What we found is that the more people who knew themselves and presented themselves the right way and had good credits on their résumé, we were more likely to take a chance and bring them in."
"Hide/Seek" follows young couple Sherry and Jake as they play an "innocent game of hide and seek that turns into an absolute nightmare," said Newton. In addition to those two, a young girl was cast for the "innocent, unaffected, and playful" Sophie and an older man as Tim, Sherry's father.
Newton, who has a passion for horror films and previously worked on "#Horror" with Chloë Sevigny as the on-set coach, says that the genre calls for a specific skillset that he looked for in his cast.
"You have to basically be able to hit emotions on a dime," he said. "You need to be able to see in an audition or a callback that an actor can hit that because that's a different thing than rehearsing for a play and having all these rehearsals and warming up to these emotions. You need to have a different skillset and be able to hit extremes really quickly. I'm looking for actors that have that bag of tricks."
Auditions are also the time to show the creatives on the other side of the table that you can handle what a production demands. With "Hide/Seek," for instance, filming was done in the woods of Connecticut in the middle of the night. Newton needed actors who could stick it out through the cold and dark while still turning in great performances.
READ: "5 Tips for Confidence in Auditions"
"You've worked for 12 hours and it's on your close-up and now you have to do 10 takes of you crying, sometimes 15, and it requires immense stamina and concentration and trust," Newton said. "The callback is where you show that you're the kind of actor who can handle that. It requires a higher level of intensity and confidence and skill when you step in that little room."
Newton, who is now working with co-director Doug Keeve on a new comedic web series called "Pretty People Inc.," will premiere "Hide/Seek" Aug. 23 at Anthology in New York City. From there, he hopes to get it playing in a few film festivals and possibly get picked up for wider distribution.
"Everything is a surprise—even the fact that we finished it is a surprise after the great casting process. And now the fact that it's good is a surprise.... Everything is kind of unfolding moment to moment and there's no huge expectation attached to it. It's just a little test for myself and this $17,000 product that I'm really proud of."
Want to star in a new short film? Check out our film audition listings!
For more acting advice, visit Backstage's YouTube channel!