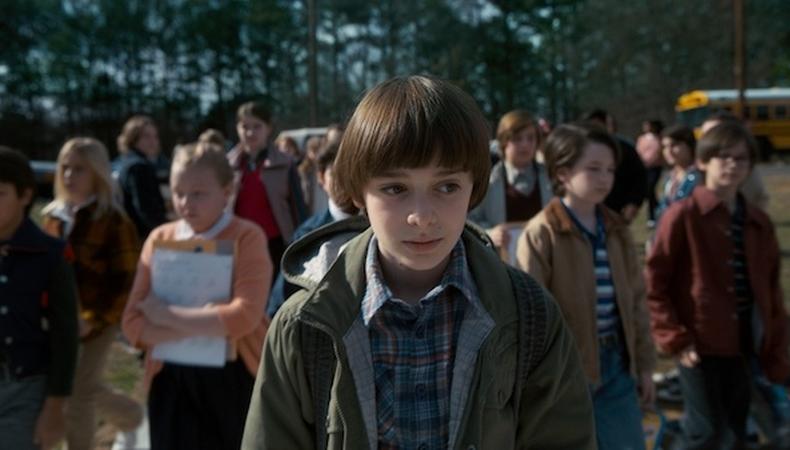 Looking for a gig and looking for one right now? We've got you covered with this week's roundup of casting notices on Backstage, including Netflix's hit series "Stranger Things," a QVC hosting gig, and more great opportunities!
"STRANGER THINGS"
Male and female background actors ages 5–80 are needed for Netflix's hit series, "Stranger Things." Shooting will begin this month in Atlanta, Georgia. Some pay will be provided.
"HITTING THE BEACH"
"Hitting the Beach," a commercial for Sears, is casting actors for two leading and a supporting role. Shooting is slated for March 29 and March 30 in Delaware. Rates will vary and include all rights.
TV HOST FOR QVC
Male or female talent aged 25–40 is sought to serve as a television host for QVC. This will be a full-time position out of West Chester, Pennsylvania, and will begin July 2018. Hired talent will be paid between $100,000 and $125,000 annually, depending on experience.
"BLUE SKY BLUES"
"Blue Sky Blues," a feature film billed as "a modern-day tale of love, life, and redemption," is casting actors for one leading and a number of principal roles. Auditions will be held in New York City March 8–10, with shooting set for spring and early summer in both NYC and Connecticut. Pay will be $125/day with meals and transportation also provided.
"THE FAMILY TREE"
Casting is underway for "The Family Tree," an independent feature film shooting this fall in Panama and Europe. Talent is needed for a number of principal roles and will be paid $100/day.
For more great gigs like these, checkc out Backstage's casting calls!