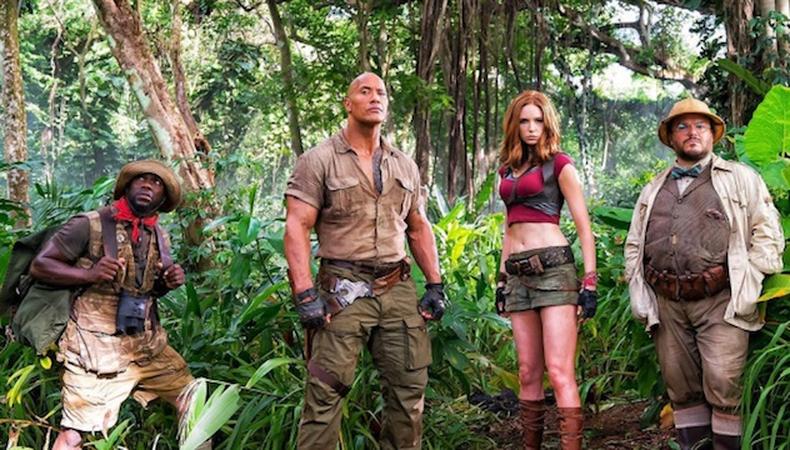 This week's Backstage casting roundup is all about that movie magic. A new "Jumanji" film starring Dwayne "The Rock" Johnson is casting background talent for an upcoming shoot in Atlanta, Georgia. We also have five more feature film gigs boasting several lead and supporting roles. Don't miss out on these six great opportunities!
"JUMANJI"
Talent is sought for a new "Jumanji" feature, which will be a continuation of the 1995 film of the same name. The film, which will star Dwayne "The Rock" Johnson, Kevin Hart and Jack Black, seeks male and female actors ages 18–65 for background roles. Shooting is slated for Nov. 29–Dec. 2 in Atlanta.
"SEVEN DAYS OF SNOW"
Casting is underway for the leading role in "Seven Days of Snow," depicting that titular "introvert who has hidden away from the world for too long." A male actor aged 23–38 is needed to portray Alex, "a calm Casanova who may have met his match" in Snow. The piece will shoot Jan. 29–Feb. 5, 2017 in the northern Wisconsin area, and will pay $500 for the week.
"POSSESSION DIARIES"
"Possession Diaries," a film following a woman's documentation of her own demon possession via webcam, is casting an actor to play that ill-fated lead. Seeking a woman aged 18–24 to portray the college-aged character, the project will shoot Dec. 11–23 in Los Angeles.
"SHIVERS IN THE ATTIC"
One leading role is sought for "Shivers in the Attic," a feature in which four friends "experience ghost-like symptoms after using psychedelics at a hippie commune." The piece seeks a male actor aged 21–34 to portray Cooper, a "quintessential hippie character." The flick will shoot Dec. 10–23 in East Lansing, Michigan.
"BLACK AND BLUE"
A lead and three supporting roles are being cast in "Black and Blue." The feature, "a crime drama examining police relations with the African American Community," will rehearse in March 2017, with shooting set for May 5–July 7, 2017 in Philadelphia, Pennsylvania.
"THE NATURALS"
Six actors are needed for supporting roles in "The Naturals," a film depicting a brother and sister in the aftermath of the death of their father, who was a hitman for the Boston mob. The gig will shoot on to-be-announced dates in Massachusetts, and it will pay $100 per day.
For even more gigs, browse our casting calls!
And for audition room insight and more, check out Backstage's YouTube channel!