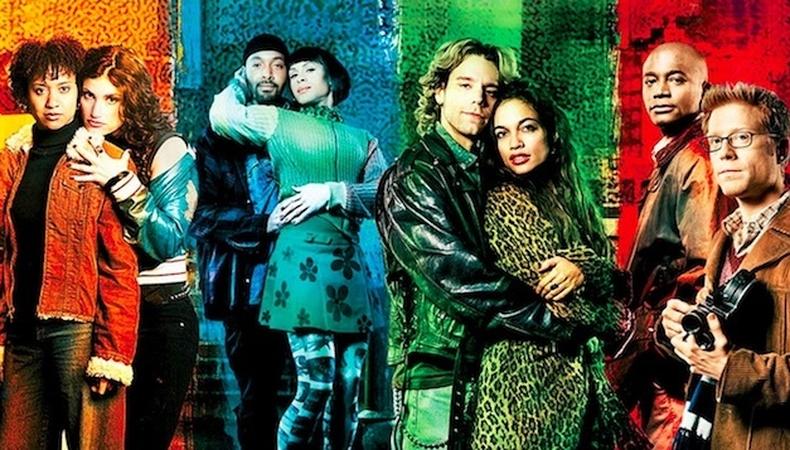 If you've been dying to scratch that onstage itch, you cannot miss this week's roundup of notices. Below, we have five union and nonunion musical opportunities, incluidng regional and Broadway, leading, featured, ensemble roles, and more! See if there's a part for you, then get out there and get to auditioning!
"RENT" NATIONAL TOUR
An open casting call will be held on March 6 and 7 in New York City for the nonunion national tour of "Rent." The Tony Award and Pulitzer Prize-winning musical seeks talent ages 18 and up to portray all its Lower Manhattan bohemians including Mark, Roger, Mimi, and more. Performances will begin in September, with talent contracted through June 2018.
"LES MISÉRABLES" NATIONAL TOUR
An upcoming union tour of "Les Misérables" is casting talent for lead, supporting, and ensemble roles. The musical, set in 19th century France, will hold Equity Principal Auditions in New York City Feb. 27, Feb. 28, and March 9, and Equity Chorus Calls on March 2 and March 3. Performances will begin Sept. 23 in Providence, Rhode Island, adhering to an Equity Short Engagement Touring Category I Contract.
"WAITRESS"
Sugar, butter, flour! Telsey + Company is casting union talent for its upcoming touring production of the musical "Waitress." Seeking actors for lead and supporting roles, including our titular pie-baker, the piece will hold Equity Principal Auditions in NYC on Feb. 27 and March 1 and March 3. Performances will begin in October in Cleveland, Ohio, under an Equity Short Engagement Touring Contract, Category 1.
"A CHORUS LINE"
Become a singular sensation in a nonunion production of "A Chorus Line." A male and female performer, both ages 18–40, are sought for the roles of Greg and Connie, respectively. The tuner will run the weekend of March 31 at the Tada Theatre in New York City and compensate talent $50/performance.
"SCHOOL OF ROCK"
Andrew Lloyd Webber's Tony-nominated "School of Rock" on Broadway is casting a replacement actor to lead the show. Seeking a male performer aged 20–40 to depict substitute teacher and undercover rocker Dewey Finn, the production will hold an open casting call in NYC Feb. 28. The hired actor's first performance will be in March.
For even more jobs onstage or on-camera, check out Backstage's casting calls! And visit our YouTube channel for tips to book that musical gig!