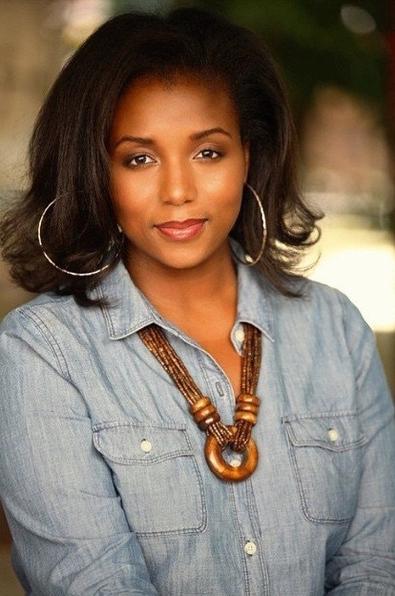 With a made-for-showbiz name like Rhavynn Drummer, you might expect this casting director to be the one in front of the camera. Instead, she's responsible for finding actors for Tyler Perry Studios (TPS) and smaller independent projects in the Atlanta area.
"Casting is fascinating because there really is no path" she says. "I was a theater major. I loved to act, loved to direct and knew I wanted to do something in the industry. I ended up interning at Tyler Perry Studios under Alpha Tyler—who also works at BET—and Reuben Cannon, who, in my eyes, is a legendary casting director who's discovered some incredible talent. That's probably the way 95 percent of people in casting start out. Then I got hired to be an assistant, then an associate and now casting director."
Having gotten her start at TPS, it makes sense that a majority of Drummer's film, TV, and stage casting has been for them. Her most recent TPS projects include "The Haves and the Have Nots" and "Love Thy Neighbor", both airing on OWN TV. But many of the people she cast for earlier projects are now getting opportunities on grander stages.
"That's the best part of the job," she exclaims. "I went to see 'Jurassic World' and saw Gary Weeks and was like, 'Oh, I cast that person!' As a casting director, I want to be able to say, 'I gave that person his first job.'"
Drummer feels that actors looking to make an impression on casting directors (whose recommendations to producers can carry a lot of weight) need to take advantage of every opportunity they find and make sure the right people are seeing their performances.
"It seems simple, but I'm always looking for a strong, confident actor who makes bold choices and is able to be flexible and make adjustments," she says. "I love an actor who I can tell has put his life and blood into this, who is constantly in classes, constantly working on his craft and comes into an audition ready to play and have fun.
"I see actors in auditions, but they're subject to whatever material I'm giving them," she continues. "However, when I get to see them in a play or an independent film, I see a different side of them. So, find ways to invite casting directors or agents to see actors in action. Do a workshop, do a play, do something for The 48 Hour Film Project and invite people out to see it. All of that allows me to see how versatile you are as an actor."
Conversely, Drummer (who conducts acting workshops in the Atlanta area) heeds the advice of her TPS mentor when it comes to maintaining the right eye for acting talent.
"[Reuben Cannon] said when he first started he would give himself homework," she recalls. "He would have to watch 20 hours of television a week, see two plays and two movies every week. That way he knew exactly which actors were out right now and had a good idea of their performances. He knew exactly which projects were being filmed and he learned the market. So, if you're interested in getting into casting, know what a good performance looks like."
Inspired by this post? Check out our Atlanta audition listings!