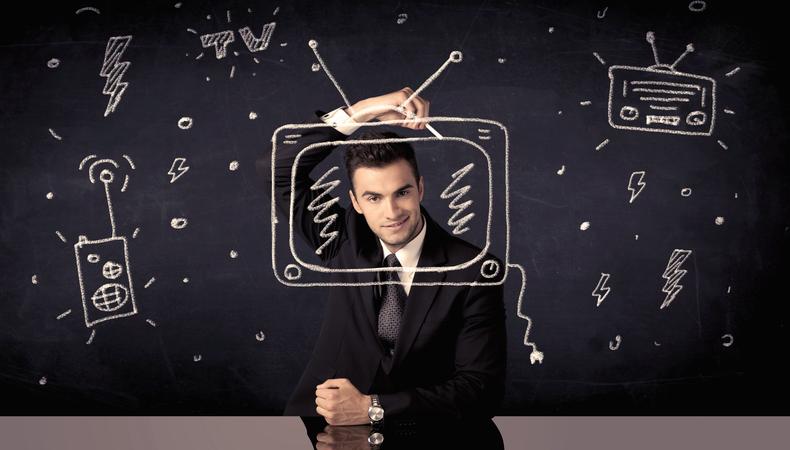 Success comes to actors in many different forms and by many different means, but Backstage can be a top source for those new to the business to learn the ropes, find the work, and get "discovered." Maybe you are looking to get your work to a wider audience, or for an agent to take your career to the next level. No matter, Backstage has your back. Below are four tips for using your Backstage account to its fullest potential!
Two headshots are better than one.
Even better? Three or four or five or six! Casting directors using Backstage want to get a taste of what you bring to the table, and your headshot is the most direct way to do that. Make sure your headshots are up to date, not too Photoshopped (but a little retouching is fine), and fit your type. Each headshot can show a different side of you through facial expression and wardrobe, but make sure each is an accurate depiction of who you are and the kind of roles you'd best fit. Could your batch of headshots use an update? Check out Backstage Expert Tom Burke's four tips for finding a headshot photographer that's right for you.
READ: How to Pick the Right Headshot for Your Backstage Profile
Reel it in.
Another great way to show CDs what you're made of is through your audition reel, which you can embed directly onto your Backstage profile. Don't have a reel yet? No problem! Backstage has tons of advice articles on how to make your demo reel shine. L.A.-based acting teacher and Backstage Expert Rob Adler, for instance, told us last year that "a beginning demo reel must show you can act, show what you look like on screen, and look professional. This doesn't mean it needs an NBC watermark in the corner, but it should look like it could." A great way to get that professional quality work as a new actor is through student films shooting in your area, he says. You can also film yourself at home doing a single monologue or scene, just like you would for a self-taped audition. New York City–based acting coach and Backstage Expert Matt Newton says new actors should use that footage "to get more auditions, and then replace those scenes with real footage. Keep the reel short—no more than two minutes."
READ: Backstage Experts Answer: 13 Tips for Creating Your Demo Reel
Know who to call with Backstage's Call Sheet.
If you're a dedicated Backstage reader looking for local production companies, acting schools, professional casting directors, managers, talent agents, headshot photographers, and more, look no further than our Call Sheet resource! At the top of our homepage, you'll see a list of tabs beginning with "Casting Calls." Click "Resources" to get into Call Sheet. From there, take a look at the tabs on the right hand side of the screen, and filter to what you're looking for. Many companies and individuals listed on our Call Sheet resource of industry professionals include contact information, location, area of expertise, previous credits, and who to know within the company. Using it can lead to making connections, booking work, and taking your filmography and visibility to new heights!
READ: How to Find an Acting Agent on Backstage
Tell us you've been cast through Backstage!
Last but not least, tell us about your successes with Backstage! Each week's print issue of the magazine features two #IGotCast articles about actors and Backstage subscribers just like you who booked a job through our thousands of casting notices. Do you have a Backstage success story? Tweet at us @Backstage using the hashtag #IGotCast, and a member from our staff will reach out to you about getting your story and writing about it for print and web. Don't have a Twitter account? You can also reach out to Backstage's staff via email at [email protected] with the subject line, "I Got Cast Through Backstage." I Got Casts articles are a great way to not only showcase the kind of work actors can get through Backstage but to show casting directors, agents, and more who you are, what you're doing, and where to find you—on Backstage!