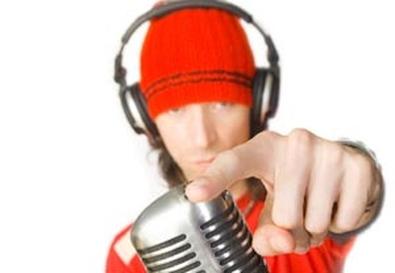 The interactive-gaming industry has rapidly grown into one of the biggest forms of entertainment today. As the public continues to crave new video-game titles with more-original ideas, voiceover actors will be expected to be on their game to meet the continual expansion. I recently had the chance to ask Todd Resnick, casting executive of Resnick Interactive Development and founder and CEO of Gamecues Corp., about this important voiceover field.
Resnick has cast more than 100 video-game titles and directed in excess of 1,000 voice artists for interactive-gaming projects. Presently casting and directing six projects, he says actors should have already studied advanced acting and taken voiceover classes before auditioning. He certainly knows what he's looking for in an actor: "Being versatile as a voice actor is huge. Creativity, coachability, an actor's ability to stay in character, and a reader who is patient with dialogue—these would be my most sought-after talents in an actor."
And what's the best way to acquire versatility? "I'm a huge fan of practicing voices," he says, "printing out old sides or script and creating characters that are practiced daily. It builds a repertoire of voices that an actor can go to while auditioning. It also makes the voices sound comfortable, relaxed, and less like they're reading." He continues, "Talents such as different languages, accents, attitudes, ages, and a thorough understanding of theater and gaming should pretty much make you stand out like a sore thumb. I happen to like all that—and humor, unvarnished humor. It keeps the sessions moving."
According to Resnick, voice actors must believe the video-game world of their characters and be able to communicate that clearly at an audition. But because interactive-gaming projects are mostly action-oriented, they can feel more dynamic than other voiceover mediums, and actors are tempted to rush the audition process. "Be calm," says Resnick. "Your natural tendency is to read really fast. A patient read can allow the character to emerge and not sound forced. Take your time to get the part correct. Some of the professionals trying to hire you need to clearly hear their copy read. Try and nail the copy. Don't improv unless asked to. We don't want to hear your best Darth Vader or Yoda for fun. Be yourself during this process." Is there a time for the actor to be original? "I will allow the artist to create something in line with the needs of the character descriptions. Occasionally, I will allow the actor to create something new on the fly…which I will shape."
What do you do if no one gives you specifics about the material? "Cold reads are a part of the business that you have to be ready for," says Resnick. "The practice ritual I spoke of will aid you in this time, when it's up to you to win a listener over. Practice, practice, practice. Your new repertoire of voices should save the day. However, be calm, be cool. This will also make the part look effortless to play. This is gold."
His advice on demo reels is to keep your entries short and sweet. "Each demo has about three to five seconds to win over my listening," Resnick warns. "Wow the listener in the beginning, and then dial it back to likable. You have to catch my attention in the start, or I'll tune out. I want to end on liking you. No more than 30 seconds total." He prefers to hear a range of styles: "For the interactive space, I'm a huge fan of the character acting. Maybe some Orcs or far-out characters, but try and cover the whole gamut. Narration is big; maybe even work the accents to show us range."
Beginners should take the time to become educated in how the interactive-gaming industry works, says Resnick. "Most deals go to agents, firms, and guys like me," he notes. "An agent is the way to get you the exposure to talent buyers and jobs that matter. Craigslist has some gigs that might afford you some nonunion deals to start building relationships. Jobs don't just fall from the sky. Tough competitors out there. Very tough."
Nevertheless, Resnick sees an exceptionally bright future in video games for actors. "The gaming industry will thwart the film industry," he predicts. "Be prepared for the next generation of online gaming to be so amazing that it literally distracts consumers away from the television and out of the theaters. The connectivity and playability of today's games will not be challenged anytime soon by another form of entertainment. I wonder if Audrey Hepburn thought moving pictures would be it."