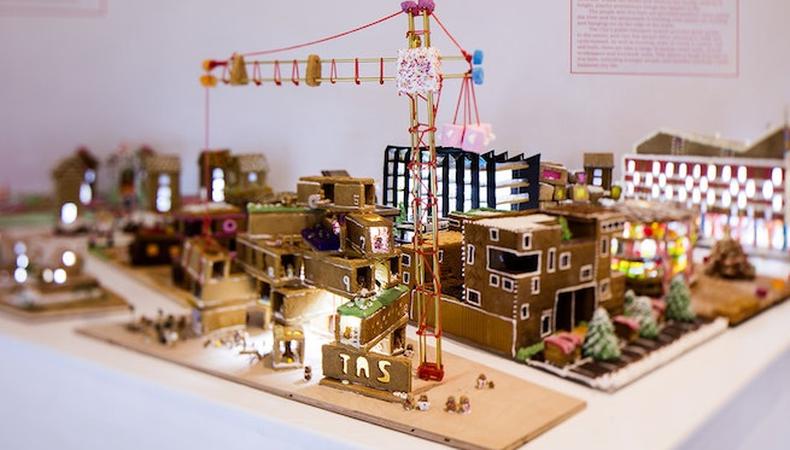 With just a few weeks until Christmas, London is really going up a gear with seasonal festivities. This week's bunch involve rubber rings, candles, and walking through furniture. Time to get out there and get festive!
Get musical in Trafalgar Square.
Tree? Check. Lights? Check. What Trafalgar Square needs now is a traditional sing-a-long. Luckily, starting Dec. 11, carols will be sung 'round London's biggest Christmas tree on most afternoons if you want a public way to celebrate and spread cheer. (Free)
Watch a Christmassy classic in the snow.
Pop up cinemas aren't just for summer! And this one in Hackney will have you going through a 'magical wardrobe' to enter the screening. To add to the wonder, snow will fall mid-film. (Tickets: £20)
Slide into action.
On Dec. 15 + 16, Stratford's East Village is turning into an Alpine Adventureland. The best bit? A 25-metre-long snow slide brave Londoners can whoosh down while perched on a rubber ring. (Free)
Get involved in Swedish Christmas.
Running until Dec. 14 is LondonSwede's ever popular St. Lucia night. If you fancy an atmospheric night of candlelit processions and Swedish songs in the beautiful Asylum Chapel in Peckham, this is for you. Book fast. (Tickets start at £20)
Don't eat the buildings!
It's back: a whole city made of gingerbread. London's architects have filled two whole floors at the Museum of Architecture with various sweet structures. Think you can do better? The Museum also runs ginger-house building workshops throughout the festive season. (Tickets £3)
Check out Backstage's London audition listings!